With the New Year comes many promises of change. Changes to eating habits, changes to exercise, changes to habits. Some changes come easier than others. Starting on the road to a healthier diet can be quite simple. Taking steps to incorporate new ingredients or techniques can be done in baby steps. Jumping feet first into an elaborate diet plan isn't the answer for everyone. I believe that living an overall healthy lifestyle is the best answer, Using the old adage "All things in Moderation" fits perfectly here.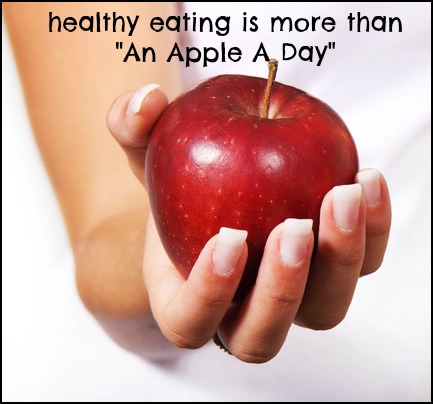 I've included below some steps you can take to incorporate into your everyday menus and meal plans. Take into consideration your own restrictions and allergies. Apply what makes sense and enjoy the food you eat.
Desserts, treats and snacks should never be excluded. Indulge a little.
Use smaller dinner plates; you'll be surprised how your eyes can fool your belly.
Swap whole wheat pastas and breads for energy draining simple carbs like white bread and rice.
Serve plated meals rather than family style it will discourage unnecessary 2nd and 3rd helpings.
Use flavorful options like Parmesan cheese, spices and fresh herbs in place of excess salt and fats.
Utilize hidden kitchen gadgets to encourage healthy meals like the salad spinner, grill pan or non-stick griddle.
Cut back on the fat by going meatless once a week. Boost protein with tofu, edamame or flaxseed.
Try new cuisines to update flavor and presentation to everyday ingredients.
Shop light. Swap regular grocery items for healthier ones; low fat sour cream, milk, salad dressing and yogurt.
Use spices, herbs, mustard, vinegars and honey as marinades and dressings, skimp on the oil.
When you are done baking those delicious gooey brownies, package and freeze individual portions for less temptation.
Stock up on nourishing snacks; fruits, ready to eat veggies, nuts and cheese.
Eat slower, savor each bite, enjoy your food.