For the past week and half I've been battling a cold. The kids have been back in school less than a month. Coincidence? I think not.
As a mom to 3 kids in school and activities I worry about germs and illness all the time. I encourage hand washing, not sharing personal items, keeping hands to themselves and of course stay on top of immunizations. What I do forget about sometimes is myself. I move along handling all of the kids materials, book bags and lunchboxes not thinking twice about where they've been all day.  Now today I walk around the house hacking up a lung and sniffling as if my breathing depends on it, well because it does.
Staying on top of everyday health and wellness is important but so are staying up to date on vaccinations. Have you ever taken a closer look at the Healthcare Clinic at your local Walgreens?  Immunizations such as the flu shot, pneumonia and shingles vaccine are available for walk ins, no appointment necessary.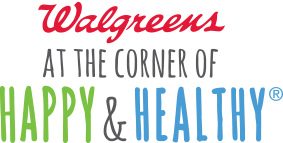 Immunization is one of the world's biggest public health success stories. Yet, 1 in 5 children still lack access to the lifesaving immunizations that help keep children in the U.S. healthy. Coordinated worldwide vaccination efforts have made significant progress, particularly in reducing cases of measles and polio.

Walgreens is stepping up with their Get a Shot Give a Shot program by offering not only easy access to adult immunizations but Now through October 14th, when you get a flu shot or any other immunization at Walgreens or Healthcare Clinic, we'll help provide a life-saving vaccine through the United Nations Foundation's Shot@Life Campaign.
Shot@Life educates, connects and empowers Americans to champion vaccines as one of the most cost-effective ways to save the lives of children in developing countries. A national call to action for a global cause, the campaign rallies the American public, members of Congress, and civil society partners around the fact that together, we can save a child's life every 20 seconds by expanding access to vaccines. By encouraging Americans to learn about, advocate for, and donate to vaccines, Shot@Life aims to decrease vaccine-preventable childhood deaths and give every child a shot at a healthy life.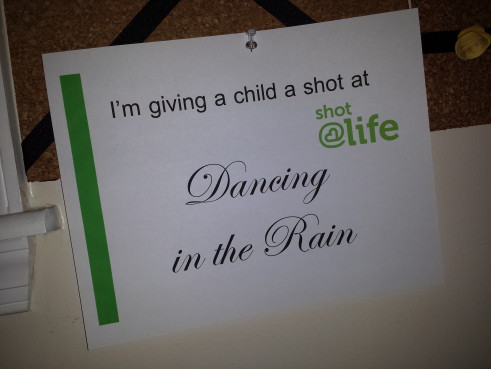 There is no appointment necessary and most insurance plans are accepted making this an effortless step towards giving a child a shot at a future. The Shot@life program empowers Americans to help children in underdeveloped countries gain access to disease preventable vaccines.
Visit your local Walgreens Healthcare Clinic or Pharmacy for more information about the health services, immunizations and rewards programs they offer to your community. See how we maneuvered through out Walgreens shopping trip to learn more.