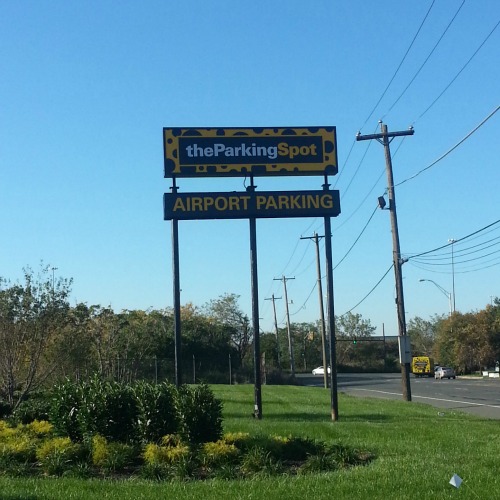 This past weekend I took an awesome trip to Chicago for the Kenmore 2012 Fall Blogger Summit and I had the opportunity to leave my car at The Parking Spot while I was on my trip.
Typically when I fly I tend to use the same parking lot and have done so for the last few years so I will admit that I was a little skeptical trying somewhere new. Now I know you might say it's only a parking lot but I like knowing that my car is safe and will be in the same condition that I left it when I return back from my trip. Parking in the same lot for the last few years has given me a certain comfort level because I know how their overall process works but I stepped outside of my comfort zone and gave The Parking Spot a try and I am glad I did.
One day early last week I went to their web site to make a reservation which took only a few minutes because I wanted to make sure that the lot wouldn't be full the day I arrived. The Parking Spot offers self-parking and valet parking at very reasonable prices and thankfully I decided on valet parking because when I arrived to the lot in Philadelphia on Friday it was pouring rain so needless to say it was nice to have a nice dry garage to pull into and unload all of my luggage. After I unloaded my luggage the attendant took my car and I waited for the shuttle to pick me up and take me to the airport. One of the things that I really liked besides the garage since it was pouring was that they offered free bottles of water as well as free copies of the USA Today (which I read on the way to Chicago). Most of the time it's the little things that make an experience that much more enjoyable.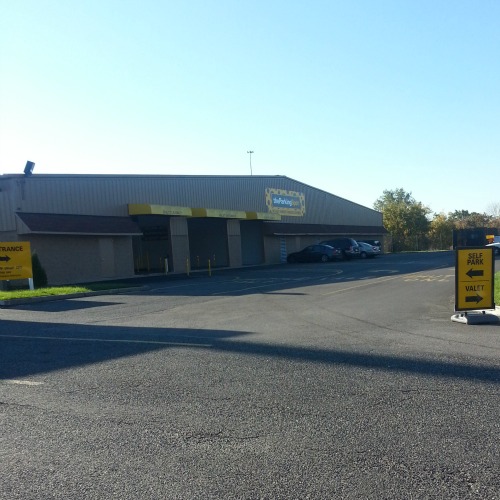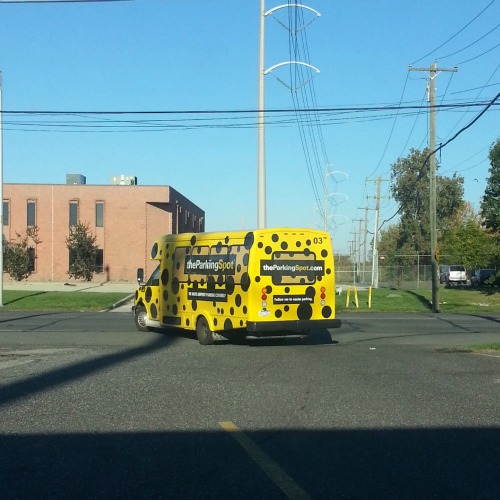 I was gone for two days and when I arrived back to Philly the process was super simple. I needed to wait in a certain zone at the airport and the shuttle just showed up. I called and was told a shuttle comes by approximately every seven minutes which means you won't have to wait very long to be picked up. When I arrived back to the lot I was dropped off inside the valet garage and the attendant got my car for me and I was off. It was really that simple. After I settled up with the person and was about to pull away she handed me a bottle of water and told me to have a nice day. Again it's the little things and I was so happy because after getting to the airport for a 6am flight and not having time to eat that bottle of water was refreshing and made my experience at The Parking Spot that much more enjoyable.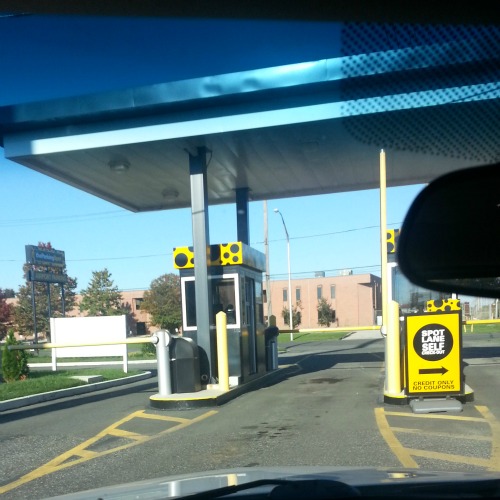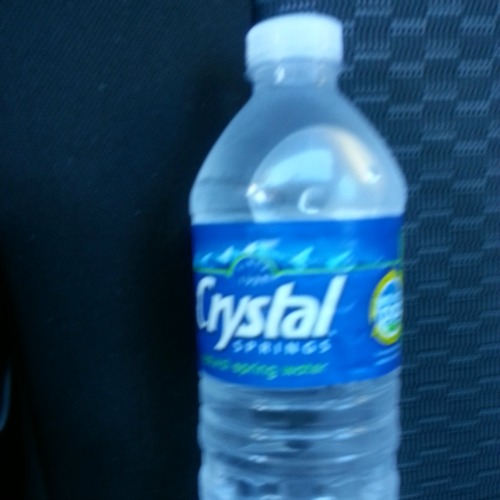 The Parking Spot, the nation's largest near-airport parking operator, is now offering travelers up to 25 percent off parking as part of its "More Spots, More Savings" national promotion. With more than 35 locations at 22 U.S. airports, it's now easier than ever to take advantage of low airfares and plan a getaway.
For this trip I stepped outside of my comfort zone and I am glad I did because The Parking Spot is now my new place to park when traveling from the Philadelphia airport.
Will you be traveling soon?  If so today is your lucky day because one Look What Mom Found… and Dad too! reader will have the chance to win a voucher good for one week of free parking (valid for either self-park or valet) at any of the locations at the following U.S. airports : Atlanta Hartsfield, Austin Bergstrom, Buffalo – Niagara, Dallas Fort Worth, Dallas Love Field, Denver International, Houston Hobby, Houston George Bush Intercontinental, Kansas City, Los Angeles, Memphis, Nashville, Newark, New York JFK, Oklahoma City Will Rogers, Orlando, Philadelphia, Phoenix Sky Harbor, Pittsburgh, Port Columbus, and Lambert -St. Louis. All you have to do is tell me where you are planning on going for your next trip.
EXTRA ENTRIES:
To receive these extra opportunities for entries, you must fulfill the first REQUIRED entry above. Please note the changes to the entries and frequency, entries that don't follow rules may be disregarded/ignored/deleted.
Your entries must follow the rules or they won't be eligible for prizes. This contest ends 11:59 pm, Wednesday, November 14, 2012. The winners will be emailed and will have 24 hours to claim their prize. This contest is open to Continental US residents only. For complete rules please read our blog contest rules page.