Are you or someone you know a huge sports fan? How about a Disney fan or maybe a fan of the Olympics or WWE. If so and aren't sure what to get them this holiday season Fathead Wall Graphics could be your answer.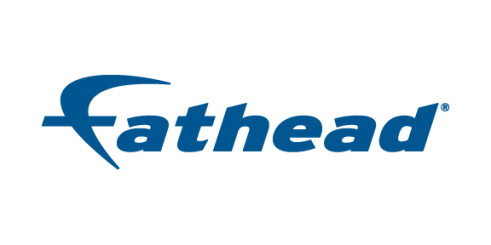 Fathead is located in, designed in and manufactured in the USA which is totally awesome. Fathead has been around since the fall of 2005 and headquartered in downtown Detroit
You may be thinking Fathead isn't for you because you don't want to ruin your wall but Fathead's are printed on durable vinyl and are fade-resistant. They are safe for walls and because of the special low tack adhesive it will not leave a film on the wall or pull off the paint when removed. Fatheads are moveable and reusable so if you need to move your Fathead for any reason you can do so fairly easy. Just be sure to keep the liner the Fathead came on and the tube in came in.
Shaun this year really became fascinated with the WWE to the point where he watches Raw every Monday night and plays WWE 13 on the Xbox 360 every chance he gets.  Knowing how much Shaun loves the WWE Melinda and I thought a John Cena Fathead would be a perfect gift for him this Christmas.  The one we selected is huge with the following dimensions: 2'2" wide x 6'7" high.  Putting this WWE Fathead Wall Graphic up is going to take both Melinda and I for sure.  Installing a Fathead is a two person job and trust me on this because Shaun already has one and there is no way I could have installed it without Melinda's help.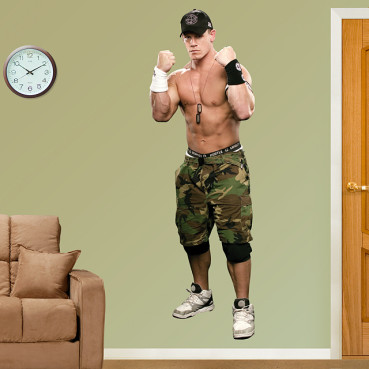 Fathead offers many different sizes so if life size isn't for you maybe a Fathead Junior which is about 3 foot tall would work.  They also have Teammates, Tradeables, Big Heads, Street Grips as well as laptop skins.  They offer so many different sizes and options in what you can select you are bound to find something that you like for sure.  I saw 4-5 different Fatheads that I would like for myself but my problem is wall space, LOL.
Christmas is right around the corner so click HERE for the 2012 Holiday Shipping Schedule.
I know Shaun is going to be super excited when he opens his Fathead on Christmas morning and I will be sure to do a follow up post once Melinda and I get it up on the wall.
About Fathead LLC
Fathead LLC is the industry leader of graphics products for large & small spaces – led by authentic, officially licensed sports & entertainment graphics. Fathead gives fans the opportunity to feel passion For Real by bringing their favorite inspiration to life. Fathead wall graphics include the signature line, REAL.BIG. – life-size, high definition wall graphics of athletes, stadiums, logos and fan favorite entertainment characters.  The art and décor line features murals of classic & modern artists while custom Fatheads, available in vinyl or gallery wrapped canvas,  put the customer in charge. For the space constrained, Fathead's product line also includes Big Heads, Street Grips, Fathead Juniors, Teammates and Tradeables.  Fathead Business Solutions provides unique signage and décor alternatives for companies and universities. With in-house design capabilities, Fathead customizes and installs interior and exterior graphics with expertise across a variety of materials – from removable vinyl to aluminum and acrylic.  Based in Detroit, Michigan, Fathead manufactures all products in the USA and Canada for purchase worldwide.  Fathead carries thousands of images and maintains over 500 license agreements with leading consumer brands across many industries and professional sports leagues.  For more information, visit www.Fathead.com.  Connect with us on Facebook, Twitter and Google+. Fathead. FOR REAL.™