Every girl needs someone or something to look up to. These can be family members, friends or even book characters. American Girl has been providing quality influence and inspiration for girls since 1986. American Girl encourages girls to dream, love, create and grow using the experiences of their life and the stories available through their Girl of the Year books.
American Girl's 2013 Girl of the Year, Saige is exactly what who every young girl should aspire to be. Saige is a young girl who lives in the Southwest, loves art and horses. When school budget cuts threaten to take away art classes Saige springs into action to raise money for an after-school arts program.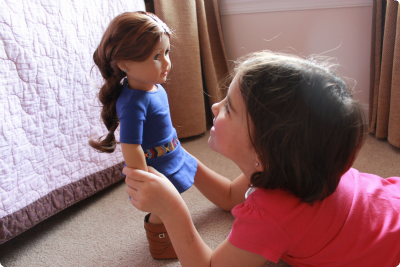 Saige, the doll has long auburn hair that is twisted to the side, a turquoise and silver ring, brown boots and a pierced ears. Just like all American Girl dolls she is made of a soft cloth, allowing her to be a companion not just a shelf toy. her engaging story is one that Shae is able to relate to. The dramatic imagery and passionate story tell a tale that Shae can picture in her own mind.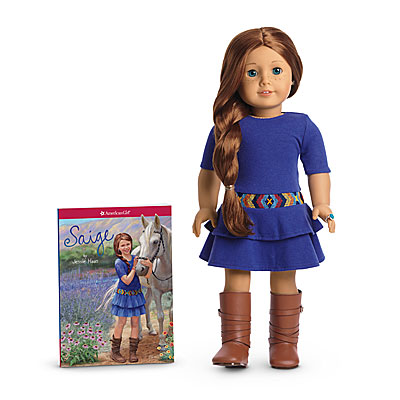 Accessories for Saige include a Hot Air Balloon and velvety soft horse, Picasso. Additional outfits and pajamas are of course available as well as matching sets for your little girl.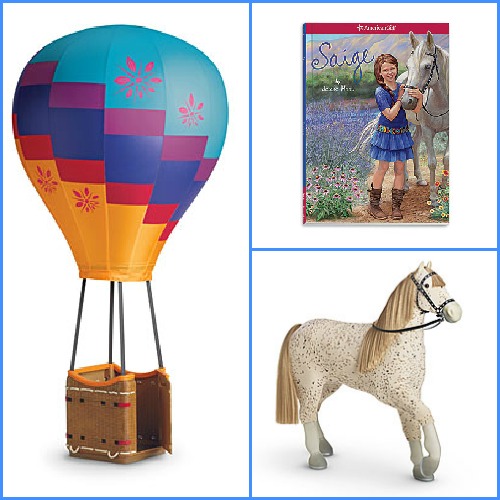 American Girl is a company that I stand behind because they stand behind and for girls with dreams, passion and integrity. Visit American Girl online or a store if one is local to you.