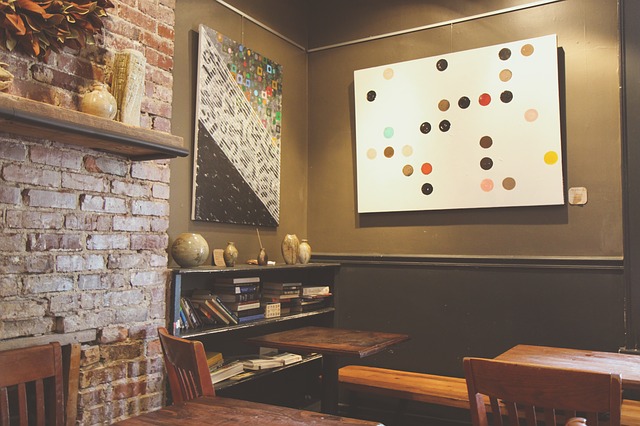 Adding art to your home can really help to transform the overall feel of it but sometimes it can be hard to find the right piece. When you are trying to choose the right piece of art, you need to think carefully about what it represents, where you are going to place it and how well it fits in your home. In this article, we are going to look at some of the things that you should consider when you are choosing the right piece so keep reading if you'd like to find out more.
The Location
It is important that you have the right location in mind for your new art piece before you go ahead and purchase it. It is likely that you already have a space that you'd like to put it, so you should make sure to measure it so that you know exactly how much space that you have. You don't want to choose a piece that is either too big or too small as this might ruin the overall effect. Make sure that you leave enough space to allow your art to be centered and focus on one great piece rather than several in one place.
The Colour Scheme
When choosing a piece of art for your home, the colour scheme of the piece is very important. Most great pieces will have some prominent colours that you should try to carefully match them with the décor of your room. This is important to ensure that your art and your décor are not clashing and so you should make sure that your fine art ties in well. If you are unsure about which colours might go together, do some research and you'll find many colour combinations that typically look good in interior design.
The Design
Make sure to carefully consider the message that your new piece of art is going to give. The colour of the piece is not the only important part as art can be so varied in its style. You'll be able to choose from many different designs from images of people to locations or even canvases with just words on them. Make sure not to choose something that will clash with the design of your home. Find a piece that is right for you and you'll find that your home is transformed by this great new addition.
The Cost
Art can be expensive, especially those pieces that you think might look best in your home. You should always try to choose something that is within your budget but don't be afraid to splash out if you find a hidden gem. Your best bet would be to choose your art from an online market place like Fine Art America, as they have a wide range of art to suit every budget. When choosing art for your home, think about spending more on one great piece rather than splitting the cost amongst a few average looking pieces. You will love coming home to a piece of fine art that transforms your room and you won't be sorry about how much you paid for it.