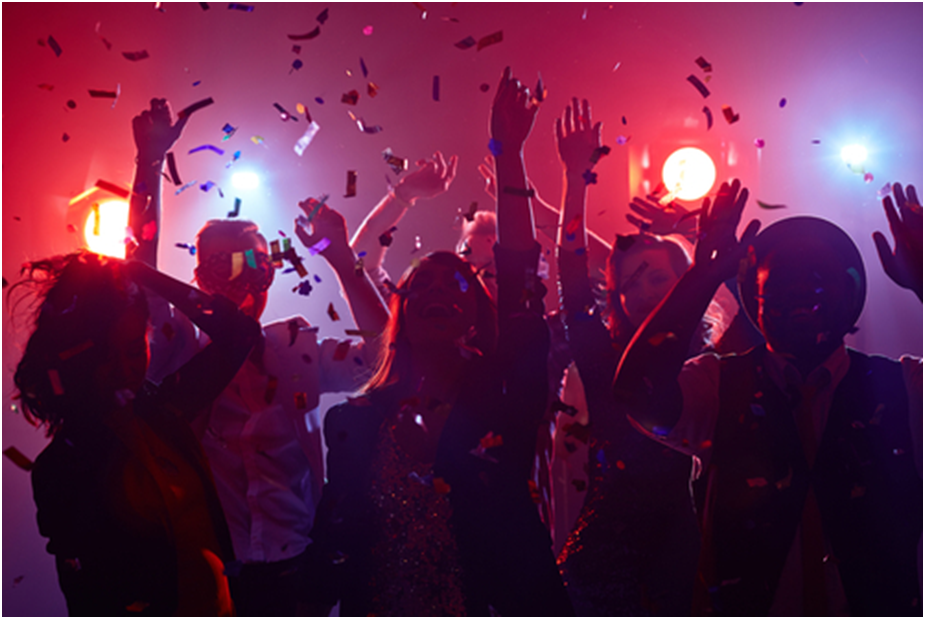 Perceptions of a fun Friday night come in various forms and shapes.
You go through different stages of the colourful palette of activities that are considered appropriate as your age catches up on you and young moms (of one) – or even moms to be – could end up laughing at my idea of a fun Friday night.
As you get drained by weekly activities, errands and chores, Friday night at home instead of out is becoming a more and more appealing option year after year.
It's the end of the week and it doesn't mind whether you've been keeping your head buried in work responsibilities or simply kept running around your kids – big up stay-at-home moms – you deserve a relaxing weekend.
And there is hardly a better way to usher the two days of ultimate liberty by making your Fridays as restful and soothing as possible. In this mom's list, you will be presented with five steps to follow – in exact order – to make your Friday evening at home great fun.
Throw a Party For One
Ignite the spark. The kids are in bed – let's not talk about Him for now – so go on to throw a party. Put your headphones/earphones on – or crank the music up loud if you're lucky enough to have the house for yourselves – and loosen up your creative muscles. Experiment with new moves to your favourite song and let yourself loose.
Light up some candles to set the mood and treat yourself to a nice little meal as well. Pour a glass of wine, get your tummy filled up and you're going to feel better already.
Play a Game
As the tempo gets higher and higher, you will need an extra edge to push the adrenaline further. Game nights are fun – and extremely common way to spend your nights with friends – but you can also get engaged in some game playing activity on your own.
The biggest benefit of technology today is an endless wealth of options you can find online and bingo is definitely a great game to start with. Combining the social aspect of playing games, here you will be able to chat with people, interact with other players and socialise a bit.
Those moms who like to take it up a notch can always play online slots either free or for a bit of money, just enough to send blood rushing through your veins. Getting that good-old casino feel after a fine meal and a bit of dancing can truly be the highlight of your Friday evening alone.
Update Your Journal
Once you get that steam out of your system, fun Friday night is a downhill ride from this point onwards. It's time to get in touch with your inner self, recollect and there is hardly a better way to do so than to get your old buddy Journal out of the drawer, dust it off and pen some life wisdom in it.
Alone time is a perfect opportunity to do some self-discovery, away from all the noise around you. You can keep your headphones on as well just make sure to play a calming tune and get some inspiration to let the words flow.
Treat Yourself with a Soak in the Hot Tub
Beautification time!
Run some hot water and fill up the bath or take a long shower. Nothing can beat a little meditating with a face mask on. Every woman knows face masks are the basic ingredient and choosing the best one is a challenge in its own merit so maybe Business Insider can help.  Make sure to have some aromatic candles spraying the scent around the bathroom as there is nothing wrong in pretending you're at a spa.
After all, you're allowed to pamper yourself. Make sure to relax your body and soul alike after a long week behind you.
Get Your Beauty Sleep…or Have a Movie Marathon!
Long weeks can drag you down whether you like it or not. There is nothing wrong in calling it a night early after a particularly difficult week. In that case, you can skip the previous steps – or some of them at least – and jump into your pyjamas straight after a bath.
The rebel moms who want to keep it up after a Friday fun session can also put on their jammies and have a movie marathon. It's one activity that never gets old. Pick your favourite actor and make a selection of movies you want to go through or simply choose at random.
Maybe it's more fun that way.