If you're a new mom, knowing how to dress up your baby for the different seasons and the harsh changes in weather can be quite tough. Having to take your baby out in the cold weather can also be a little devastating at first. Dressing up your baby simply depends on the layers. If you're feeling hot and sweaty, the chances are that they are feeling the same way, too. If you're feeling cold, then they are right there behind you. Babies lose heat very fast. Therefore, it's essential to check their body temperature constantly. This article will guide you in making the best outfit solutions for your baby whatever the weather.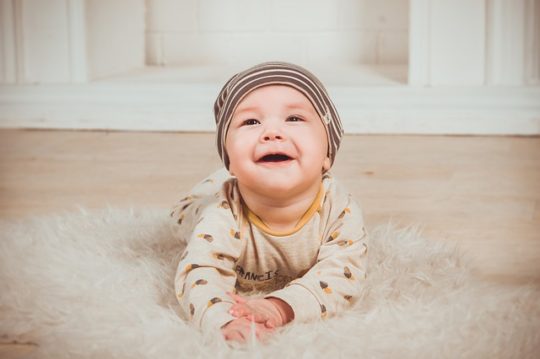 Here's everything you need to know on how to dress up your baby girl.
Dressing up for the hot summer
Hot temperatures can be quite dangerous for infants. There's a common misconception that babies should always be warm. This is why many mothers tend to overdress their babies in sweaters, socks, and hats. Doing this poses a huge risk on the infants because they are likely to suffocate. When you're out on a sunny day, it's advisable to take away the layers. A single layer should be just enough. It's also essential to use lighter fabrics during the night, either for their sleeping clothes and cover up blanket.
Always keep the baby shielded from the sun if it's too hot. You can use an umbrella baby stroller or cover their faces with a thin fabric. Protect their eyes from the harmful sun rays by using baby sunglasses.
When your baby is too warm, she's likely to appear flushed or sweaty. You might also notice their breathing is rapid. Your baby could be crying because of the heat, and not because she's hungry. If they become irritable, lessen the layers of clothes until you feel their temperature is back to normal.
Dressing up for the cold winter
If you have to take your baby out in the cold, then the best advice is to dress your baby in the same number of layers you have on, but add one more layer on top of it. When layering up, the outfits start with thin linen clothes, then add long-sleeved shirts, leggings, and socks. Hats are very important during the cold weather. You can then cover up the baby with a blanket. It is, however, important to constantly check up the baby for overheating.
Frostbite or hypothermia is the basic effect of subjecting your baby to too much cold. Contact your doctor immediately if you notice any irritable behavior during the cold winter.
Dressing up for the cold or warm weather
Always remember to layer up your baby with just enough clothing. Don't overdo it. It's important to continuously check the baby's temperature, especially while they are sleeping. Keep the room temperature normal at night.
Lastly, finding the best online store for your baby's outfits need not be difficult. Check out https://bitsybugboutique.com/collections/baby-girl-outfits for the trendy baby clothes solution.