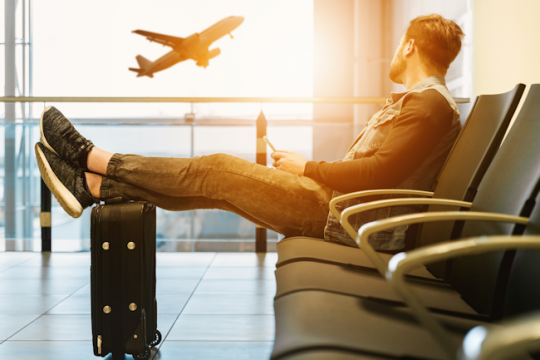 Travel and tourism industry provides strong support to any country's economy. In relation to technology, it can be said that traveling is somehow 80% dependent on technology.
From booking a traveling ticket to decide the lunch menu during traveling, there is a prodigious involvement of technology. Since the occurrence of COVID-19 outbreak, international air traveling has been decreased by 90%. 
Despite the international traveling domestic traveling is still struggling to attain the marginal peak. Most of the traveling sector business owners have taken this pandemic outbreak as an opportunity, and they shifted almost all the activities utilizing various tools of technology.
Why there's a need for change?
Assumptions and hypothesis based on research, the scholars justified the gap and reveals that, why a huge change in every business sector will occur in 2021? This can be termed as a technological revolution as well.
It has been estimated that the tourism industry will cross US$ 10.27 trillion graph by 2022. Without the involvement of technology, this peak is not possible to attain. 
In most countries, tourism sectors have shifted its day to day operations on cloud-based computing. This is one of the unique features of the technology that every individual can have access online to get information about a particular place for tourism.
The Emergence
Domestic tourism is a well-known activity for European and American nationals. To interact with customers, traveling companies moved on to use advent technological methods. This way, customers will have a broader choice of personalization and planning their expeditions. The digitalization of the modern era has urged the traveling industry to adobe the use of technology.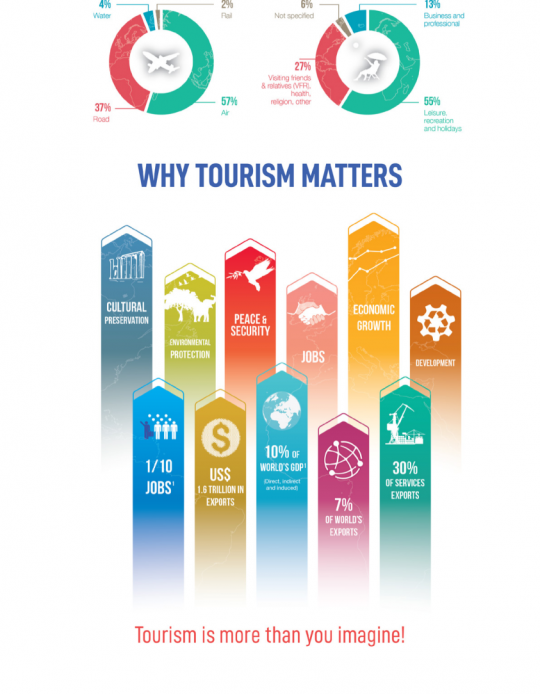 Image Source
BI Solutions
Business intelligence (BI) allows customers to experience self-service analysis before, and there is no need for profound methodical information. BI permits key role contribution in addressing revenue and operational ratios in traveling business. Business intelligence enlightens the customer's psychological patterns based on data gathered from different sources.
These sources of data can be online data repositories, websites, and social media surveys. This data helps in predicting customer's need and analyze the trend based on preferences.
AI and IoT
Technology has driven artificial intelligence (AI) and the Internet of things (IoT) very innovatively. AI and IoT solutions brought flexible methods to customer's doorsteps. Since today hardly every business sector has faced COVID-19 crises, and the travel industry is the first one who faced the consequences of this pandemic.
The concept of "artificial intelligence" is not unique and new, and especially in the traveling sector, it provides greater support via apps and managing navigations during traveling. On a similar note, IoT uses customer's data and provide instant solutions. Such as identifying hotels, food streets, airports, and payment institutes.
Revolution Of VR (Virtual Reality)
Virtual reality is considered the core pillar of the tourism sector in 2021 because of the COVID-19 outbreak. The dependency on online platforms has got a tremendous increase during this pandemic.
Most of the international tour operators have already announced VR bookings for their customers. VR can ease the fear of customers, and they can get a chance before the bookings to taste the real feel of sights. On the contemporary side, it is one of the safest
Augmented Reality
AR (Augmented Reality) is another type of digital tech. It does not replace the natural view of surroundings but fascinates a person's perception.
AR can be experienced via smartphone, tablet, or any sort of device which has moveable features. The traveling industry is more likely to adopt this technological feature during the COVID-19 pandemic. Follow the procedure, the traveling industry can engage more customers and can perform better business activities.
In recent years it was witnessed that the use of AR will have a tremendous increase and will get more popularity within the traveling industry. This is because the traveling industry is dependent on the consumer's choice. They love to visit the existence of sights and even to check the hotel rooms before they physically experience them.
Mobility
Online booking and cancellation of ticketing procedures have mobilized the traveling industry. Customers can access and pay for their trips and hotel rentals with one click.
Due to the recent pandemic, air travel is somehow decreased; however, customers are motionless employing road traveling accompanying mobility gadgets for booking car rentals, bills, and traveling insurance as well.
Customers demand flexible methods for their ease and comfort while traveling, and these mobility tactics fulfilled this gap very efficiently.
Robots and Chabot
Every industry is in the run to use robots and chatbots for the maximum output. From industries to support services like dissertation help UK, companies and organizations are embracing advanced robotics and chatbots. Especially in the traveling industry, the use of chatbots provides assorted opinions to customers.
In the revolution of robotics, the tourism industry's customers played a significant role. Both the tourism industry and customer's experience pushed technology to an advanced level.
Programmers designed chatbots and robotics in such a tremendous way that with the help of artificial intelligence, that they provide accurate guidance to customers. 
Ease Of Records
Another useful aspect of technology in the tourism sector, is that record-keeping has become much easier. From accounting outlooks to memories of client clicks during their trips is at one click availability. It fetches the flexibility of understanding, bookkeeping, compliance of tax, and daily business transactions in the hospitality industry.
Conclusion
This article describes the potential indicators of technology that are somehow associated with the traveling industry. Current global crises because of COVID-19 brought economic disruptions in almost every organization. The travel industry took this catastrophe as an opportunity for 2021.
This can be achieved in three different segments, such as eco transition, extension, redemption, and acceleration for better services/customer experience.
Author
Amanda Jerelyn is a Software Developer at Dissertation Assistance, a reliable platform offering exceptional write-ups. She loves to travel and explore the nature. She also loves to write traveling blogs and share her personal experience with travel lovers.