The summer is wrapping up and the kids head back to school next week. While we definitely took advantage of the long summer vacation we definitely made lots of learning moments.
Weekly trips to the library opened their eyes to Greek mythology and magic.
Hikes in the state park introduced them to nature and taught them the Poison Ivy song.
Rainy days reinforced their imagination to beat the boredom.
Then there's Camp Invention. Shae took a week of her vacation and spent it creating, discovering, inspiring, building and exploring. Camp Invention is the nation's premier summer enrichment day camp with a focus on Science, Technology, Engineering and Mathematics (STEM) with hands on activities.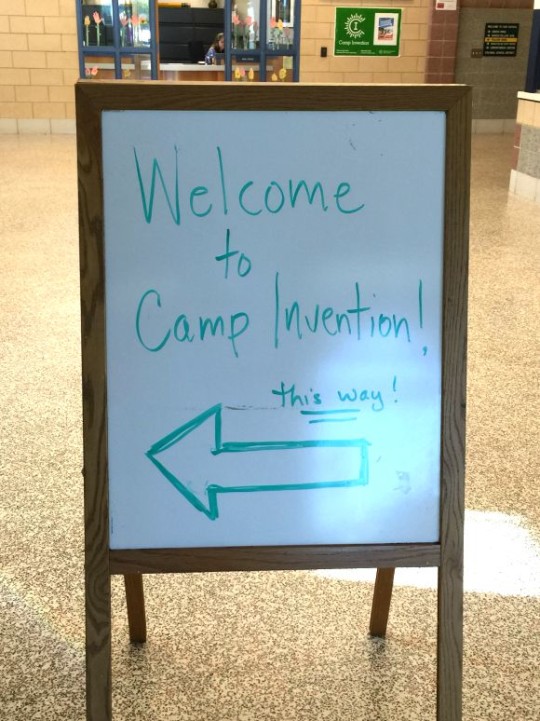 Her week long experience was amazing. She loved the fun that was injected into each day's project and came home excited for what was in store the next day.
We started the week with a box full of recycled materials, craft supplies and and old DVD Player. They were told they were going to reverse engineering their broken appliances to create a maze of circuits. This exercise focuses the kids's minds on strategy, problem solving and innovation. I witnessed the kids in Mr. Ostheimer's class eager to get started. They listened intently on directions, interjected their own ideas for the upcoming week and immediately got to work learning about the tools and supplies needed to stay safe.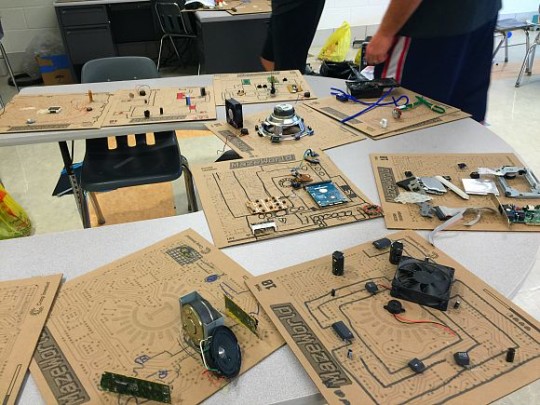 KartWheel might have been the most exciting part of Shae's week. Utilizing teamwork, communication and household products and cardboard boxes the kids built go karts that were raced then destroyed with water balloons.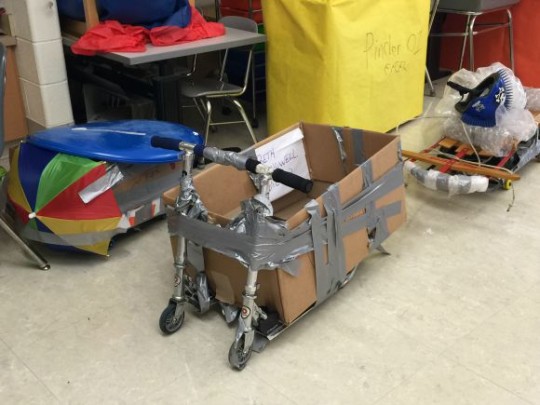 There's no reason to worry about summer brain drain when there are opportunities like Camp Invention in your backyard. We'll check back next year and hopefully Camp Invention comes back in our area.