I know we are so close to June but there is still plenty of time for you to get done your Spring cleaning. Spring cleaning is one of those things that in my opinion can be done anytime of the year and in our house we do a full house scrub from top to bottom at least four times a year if not more.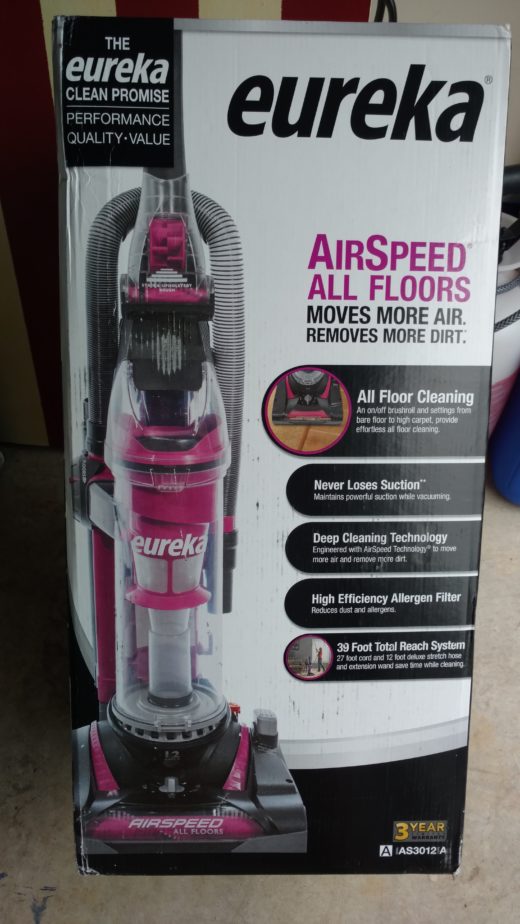 Eureka was kind enough to send me the Eureka AirSpeed All Floors Upright Vacuum model AS3012A to help me tackle my Spring cleaning which I really appreciate considering we have a full house. With three kids and three dogs we are using the vacuum at least twice a day sometimes three depending which means we need a dependable vacuum since we put ours through the ringer. (so far this baby is working and cleaning like a CHAMP!)
See below for some really great Spring cleaning tips from Eureka: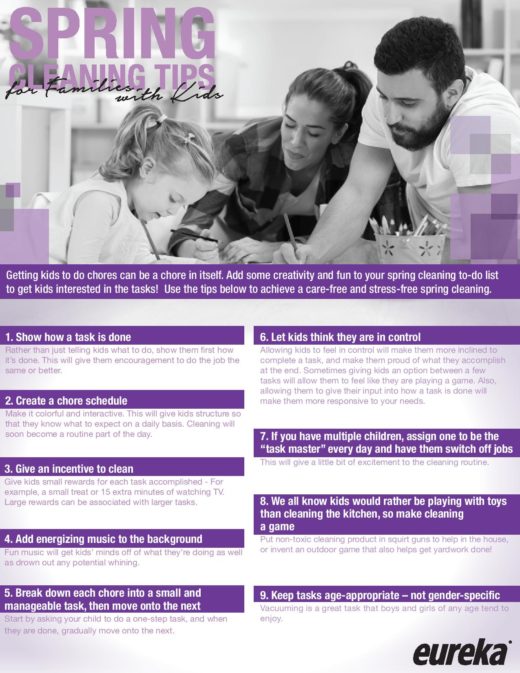 Looking for an everyday vacuum that will get your rugs cleaner then they ever have been? If so head over to Walmart where you can pick one up for only $99 which to me is a steal for this awesome vacuum. The first time I used this vacuum it looked like there was a months worth of dirt in the canister but like I said we vacuum often and daily. The suction is awesome and it's easy to maneuver. It is really lightweight at only 15.5 lbs and the canister is really easy to empty so you wont spill the dirt all over while emptying it.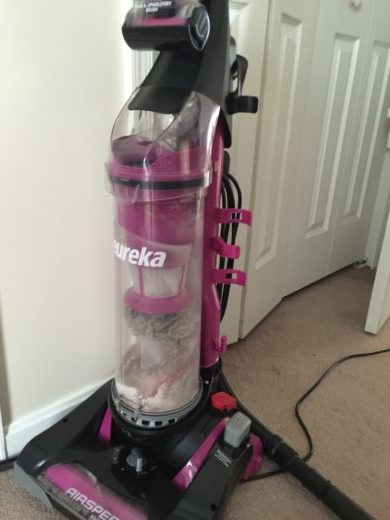 Let get the specs out of the way so we can get back to cleaning talk:
Certification: UL
Cleaning Path Width: 13 inches
Cord Length: 27 feet
Country of Origin: Mexico
Cyclonic: Multi-Cyclonic
Dimensions: 13.5″ X 12.5″ X 43″
Weight: 15.5 lbs
Dust Capacity: 1.34 quarts
Filter: Washable filter, DCF-25
Height Adjustments: 5 Settings
Hose Length: 12 feet
Power: 12 amps
Surface Type: All Floors
Tools: Crevice Tool, Dusting Brush, Stair & Upholstery Turbo Nozzle
Warranty: 3-year warranty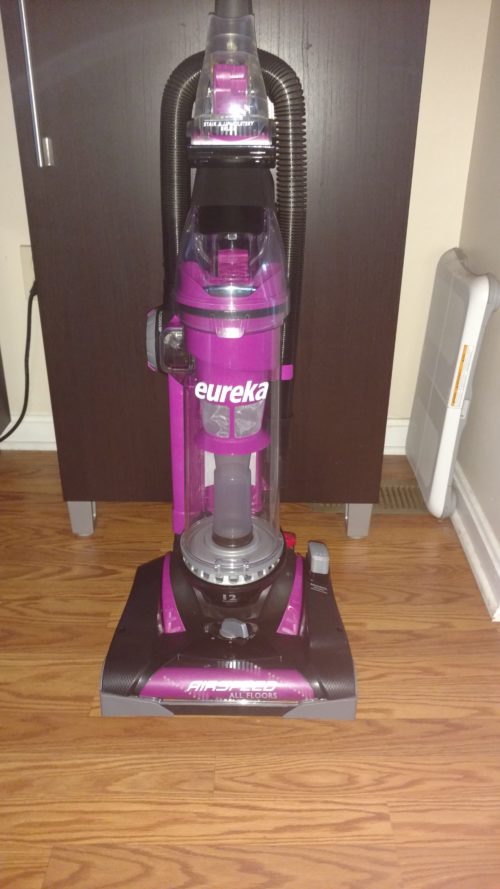 When this vacuum first arrived it took me about 10 minutes from box to use which I thought was pretty good. It was super simple to use right off the bat without reading any instructions and the suction power is insane like I have already mentioned.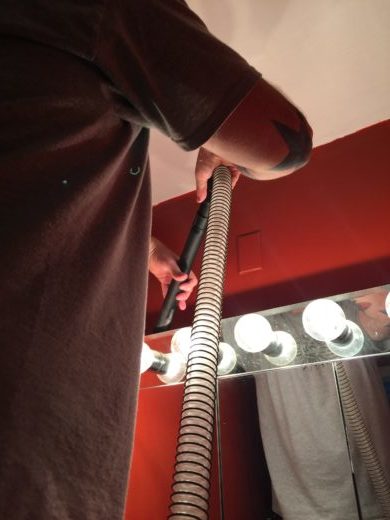 Since receiving this vacuum it has been used at least a dozen times and we have put this bad boy to the test cleaning all types of different surfaces and it passed every one with flying colors. We have owned may vacuums over the years and this one ranks at the very top for me. All I look for is good suction and easy to use. If it can clean the rugs and leave them spotless while being simple to use I am all in.
If you are in the market for a new Eureka vacuum (which you are, hint, hint) you are in luck because we are giving one away. All we need you to do is give us your best spring cleaning tip.