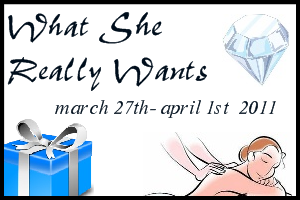 Crisp and Clean, Big and Fluffy. No matter how you like your towels new ones are always a treat. The Turkish Towel Company has been in the towel making business for over 50 years. With all that experience they've become a leader in manufacturing and selling hotel quality towels and robes not only to hotels and spas but to the everyday consumer.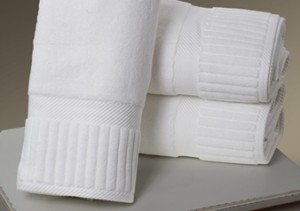 Turkish cotton is growing in popularity for its balance of softness and absorbency. The uniqueness of this fiber allows for a softer, fluffier feel the more it is used and laundered. Turkish cotton is premium cotton that has extra long fibers resulting in a stronger more durable towel. Your Turkish Towel Company towel will outlast your next bathroom makeover and possibly the one after that.
I prefer white towels. I like the crisp contrast again the deep red wall color and the ability to coordinate any shower curtain or décor. I received a Zenith Bath set for review and immediately set them up in my bathroom. Like I said, new towels are like a small indulgence.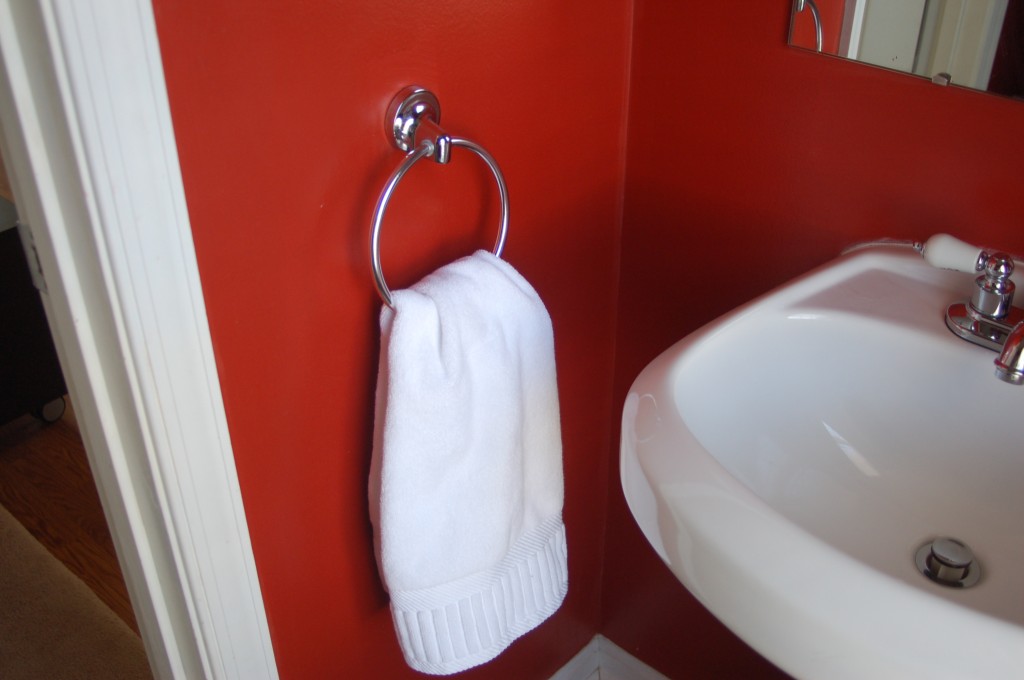 These bath towels are ultra stylish, wonderfully deep, and plush. Thick closely woven double-loops make these hotel-quality bath towels sumptuously soft.
The Zenith Towel Collection is ultra absorbent with a great looking ribbed bottom border. Bring luxury hotel style into your home!
A LookWhatMomFound…and Dad too! reader is going to win a set of 2 Zenith Bath towels(white). Visit The Turkish Towel Company and tell me what other towel colors would match your home.
EXTRA ENTRIES:
To receive these extra opportunities for entries, you must fulfill the first REQUIRED entry above. Please note the changes to the entries and frequency, entries that don't follow rules will be disregarded/ignored/deleted.
Share this Giveaway and the What She Really Wants blog party with a blog post, Facebook update or email to your friends and family. Link back, cc me or leave your facebook link.
Publicly follow this blog of Google Friend Connect, bottom of page
Like Us in Networked Blog, bottom of page
Follow Mom and Dad and Turkish Towel on Twitter and Tweet this giveaway 1 time per day, please leave your twitter link each time, tweet a form of this message: Luxury bath towels #giveaway from @TurkTowel and @lkwhtmomfound @anddadtoo http://bit.ly/hSNtvh
Like Turkish Towel and LookWhatMomFound…and Dad too! on Facebook AND like this giveaway.
Enter another Giveaway – let us know which one in the comment (one extra entry per giveaway you enter, just leave separate comments)
Your entries must follow the rules or they won't be eligible for prizes. This contest ends 11:59 pm, Friday, April 29, 2011. The winners will be emailed and will have 24 hours to claim their prize. This contest is open to Continental US residents only. For complete rules please read our contest rules page.