A couple weeks back I was invited to a restaurant relaunch. Avero Craft Pizzeria was changing to Avero Bar Italiano. It seems the Pizzeria in their name was giving the community an impression of just that, a pizzeria when in fact they are so much more than that.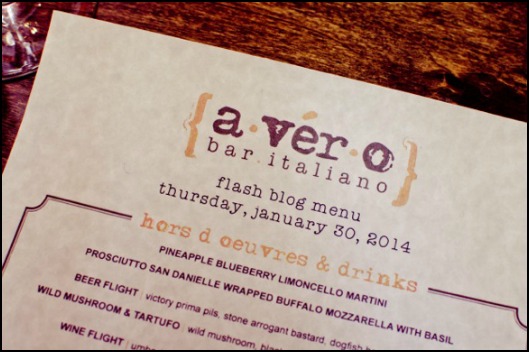 The night started with a variety of wines, beers and a specialty cocktail, Pineapple Blueberry Limoncello Martini.  This alone was delicious and I would've loved to have more than one but I was the driver.
Appetizers were available too. I'm not a prosciutto fan, I find it too salty but when it's wrapped around Buffalo Mozzarella with a drizzle of Basil Oil I can eat it all day. In fact I had about 4.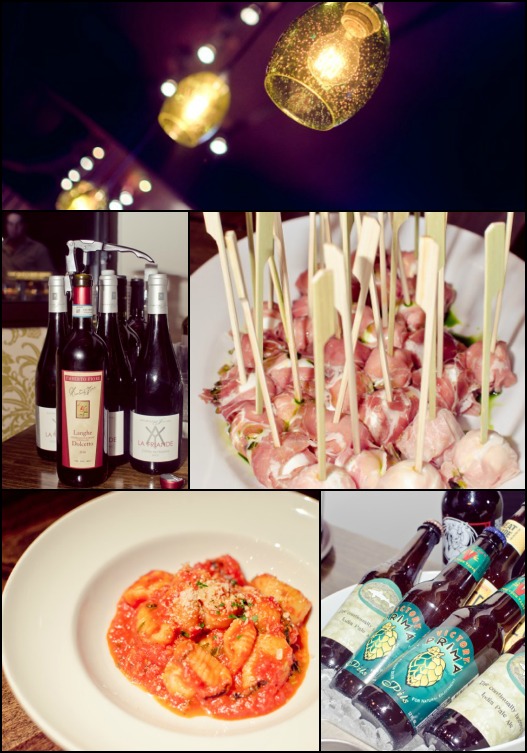 The meal continued with 4 other courses each explained by Executive Chef, Chris DeFeo. Chef DeFeo is  a Philly Native with years of experience at Striped Bass, Nectar, Bar Savona and other well known establishments in the area.  His understanding of local, in season and high quality ingredients only made the menu at Avero Bar Italiano stand out instead of blend in with the influx of surrounding casual restaurants.
I am not brave when it comes to trying new food, I'm a creature of habit and have been known to repeatedly order the same item while out because I know it is something I already know I'll enjoy. I was given a preview of our tasting menu and was completely dreading the first course, Charred Baby Octopus. The thought of chewy tentacles with suction cups turned me off. Even at the restuarant I was stressing out with another blogger about the upcoming meal. I didn't want to insult the restaurant, chef or host. The meal came out and it was beautiful and it smelled wonderful. My best friend dug right in and commented on how her 8 year old son would love it.  Was she shaming me?  Daring me?
I took a bite and was surprised. I enjoyed it. Did I enjoy it enough to order again? I'm not sure but it was good and I'd recommend to anyone that enjoys seafood and fish. I was proud of myself.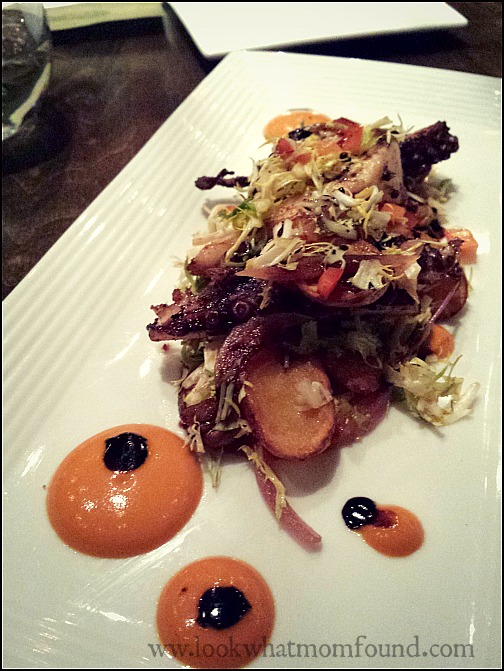 I think the main reason I went that night was the Berkshire Pork Belly with Wild Mushroom Fricasse.  It was heaven, best thing I've eaten in a long time.  Tender but not soft, meaty but not heavy. I ate mine and the rest of my friends.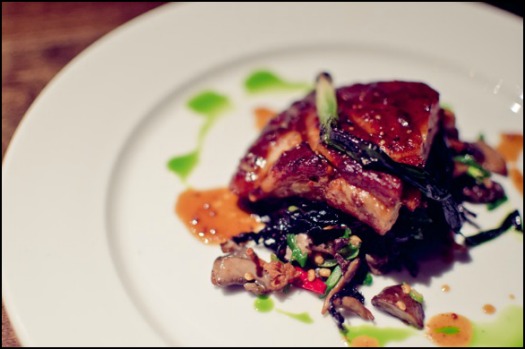 Avero Bar Italiano has gone to great lengths to achieve a specific atmosphere. While this is fine dining the experience isn't snobbish. The interior feels comfy and warm and the staff are welcoming and informative. Having a sommelier and beer expert on hand is incredibly valuable for people like me who know what I like but don't know what to order.
Avero Bar Italiano is not what I would call family friendly. With such a strong attention put on the food & wine pairings it isn't a place I'd bring children under 12 years old unless they had phenomenal palates and were willing to try new foods no questions asked. Their pasta and pizza are fantastic but prepared and priced for a more adult experience.  This is a date night or girls or guys night out spot for sure. Relax, order a cocktail or craft beer and soak in the ambiance without the hassle of bibs, cheerios or kid's menus (which are available).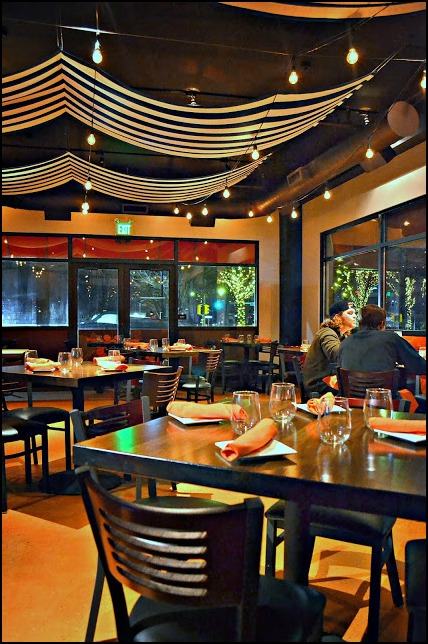 Avero Bar Italiano
821 W Lancaster Ave
Wayne, PA 19087
come photos are courtesy via Stephanie Glover Photography