You know that holiday in between Halloween and Christmas?  It doesn't get the hype that the others get.  Thanksgiving is an important day in our history so we're going to make a point to give it the attention it deserves.  We're starting with  a cute kids craft, Turkey in Disguise.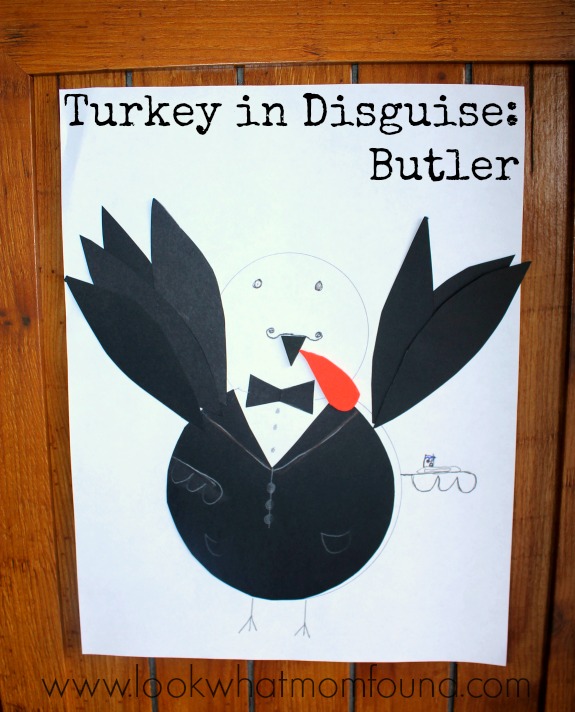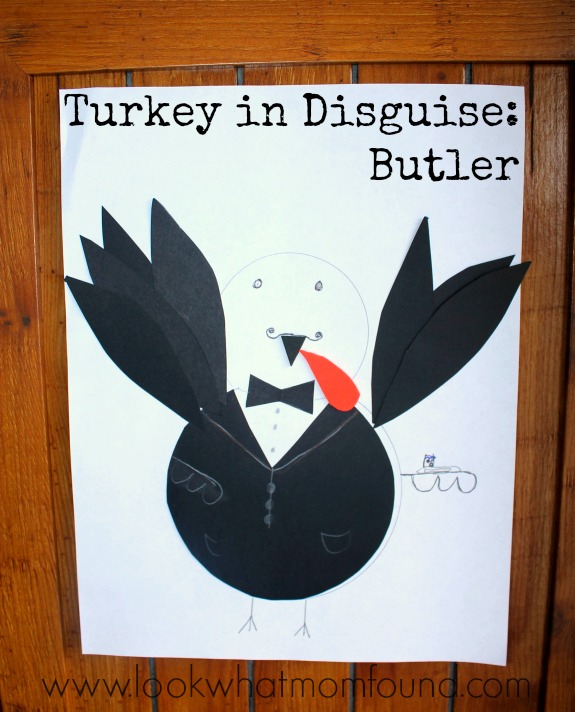 When I told Shae exactly what we were supposed to do she laughed.  The idea was to hide or dress up the turkey so he doesn't get eaten for Thanksgiving dinner.  This seems to be a popular idea for kids each year in the classroom. I'm on my 3rd child and I've never heard of it. Trish from Momdot brought it up as an idea to get a bunch of bloggers crafting together.
Shae come up with a Butler. He's in his tux serving up a glass of lemonade (after I told her a glass of wine or a beer isn't appropriate for a kid's craft).
Trish even has a simple turkey template to use. I ended up making my own because I couldn't get my printer to work but it was easy.
Download and Print the template from Trisha of Momdot.
Help your child figure out how best to disguise their Turkey. It could be a costume, a new personality or even hidden in another picture if your child is feeling extra artistic.
Shae used a combination of sticker foam, cardstock, sharpie and pencil.  She practiced drawing her tuxedo and adding details like buttons, pockets, a tray holding a glass and a wing.
When it came time to put it all together she was master of her own domain. No matter what advice or input I gave her she made her Turkey her way.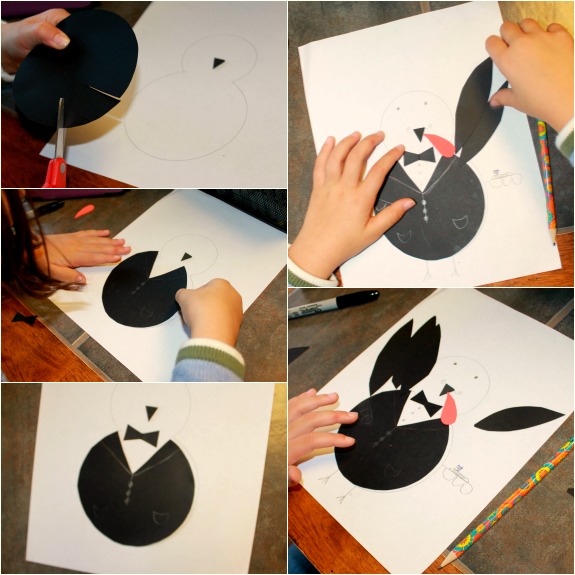 How would your child disguise their Turkey?  Come back and share what you've created.