Are you always on the lookout for family friendly vacations? Do you want a holiday that can educate your children as well as entertain? It may seem an unlikely choice, but a camping vacation could be the perfect thing. Camping can teach your children many life skills they wouldn't learn otherwise. It's a holiday with a difference that promises to be one to remember. Unlike a regular vacation, where they'll play in the pool, time camping will be time well spent. The skills your children learn while you're away are skills they'll pass to their kids! Not convinced? Here are the things your kids stand to learn during their stay in nature.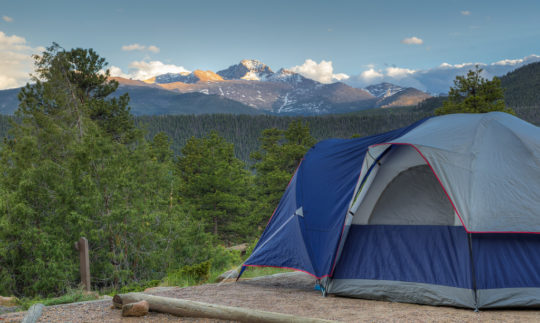 LEARN TO PUT UP A TENT
Tent building is a skill that too many people fail to master. Why? Because most of us never take the time to learn! Make sure that's not the case with your children by getting in there early on. Pop up tents may seem like an easier option, but they ruin the fun! Not to mention that they won't teach your children. When stocking up on camping supplies, opt instead for a standard tent they can help build. Make sure the tent comes with the poles and pieces you need. If using an old tent, do a stock take before you set off. There's nothing worse than reaching your destination and realizing you don't have everything. Make the building of the tent a fun activity by getting the whole family involved. The more hands on deck, the easier it'll be to bring your tent to life. We all know tent building can be stressful, but it's important to keep things light hearted. Getting stressed will dissuade your kids from learning. It'll also make the event an ordeal. No matter what happens, keep a smile on your face!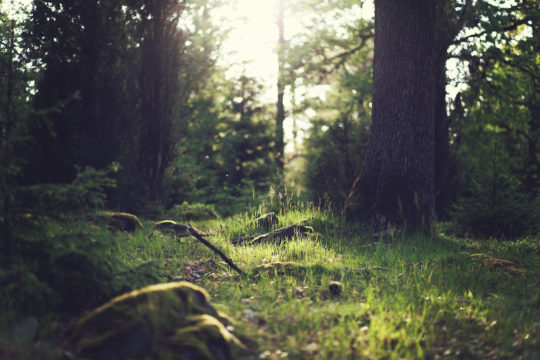 EXPERIENCE NATURE
Ensuring your children experience nature is essential at all times. No other vacation offers them the chance to explore like camping does. The campsite you pick will decide how much nature your kids experience. Take a look at your option and choose a site that offers the best chances. Sites based in forested areas are your best bet. Your children might even get the opportunity to witness some wildlife while you're away! Get them involved in nature by sending them to collect logs. The benefit of a campsite is that you know they won't come to any harm while they're away. If you're worried about them going into the forest, there's no reason you can't go with them! If you're arranging activities during your stay, try to keep nature in mind. The more experiences outside their everyday lives your children get, the better. It may even be worth making a rule that bans electronics while you're away. Impose that rule on yourself, too, to keep things fair! Your children may moan about this at first. After a few days in the wild, they'll have forgotten all about it! Take the opportunity to teach them how to keep themselves amused without modern aids!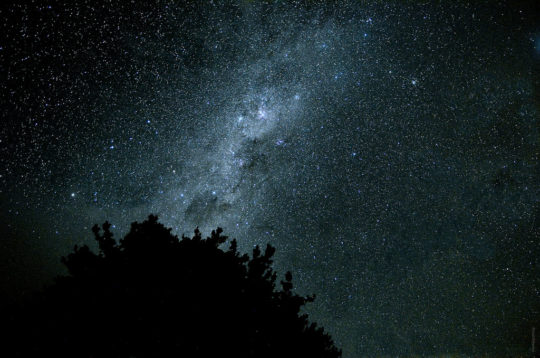 SEE THE STARS
City living is fantastic, but it doesn't give much opportunity to study stars! Your camping holiday is the perfect time to teach your children a bit more about the magic in the sky! If you don't know much about astrology, do your research before you go. You can pass that knowledge on to your children. Sleeping under the stars is an opportunity few of us get. It can be an amazing experience. Make sure to take plenty of time to look at what's up above you. Children are curious, and learning about the night sky is sure to appeal to them! Teaching them during your camping trip may lead to a long-term hobby you never expected. Make the most of those clear night skies!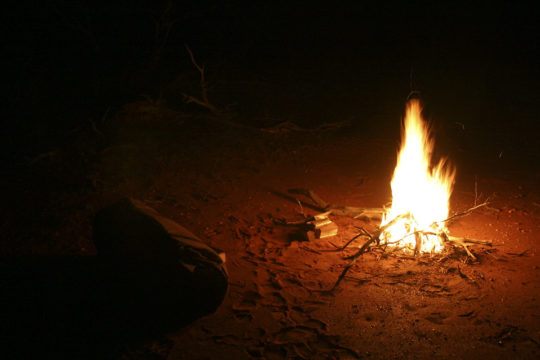 LEARN HOW TO BUILD A FIRE
Learning how to create a fire is another skill that many of us fail to grasp. With aids such as lighters, or electric heaters, there's rarely need for such knowledge. Even so, how to build a fire is a good skill to have. Your kids may never need to use it for practical purposes, but it's knowledge they'll be glad to have! Again, this is something they'll pass on to their children when the time comes. Some campsites don't allow fires, so you'll have to do your research before you go. If your campsite is one that doesn't mind fires, you're set to go. Make sure you know everything possible about building a fire before you go. You don't want to end up unable to do it yourself! What kind of impression would that give? There are plenty of online tutorials that can help you out. Know what you need, and make sure you've got it with you. Bear in mind that fire can be dangerous. Keep a bucket of water or an extinguisher to hand. Take a flame source along, too, in case you need it. You may even want to practice the skill before you go. Do everything you can to ensure you're aware how to teach your kids what they need to know!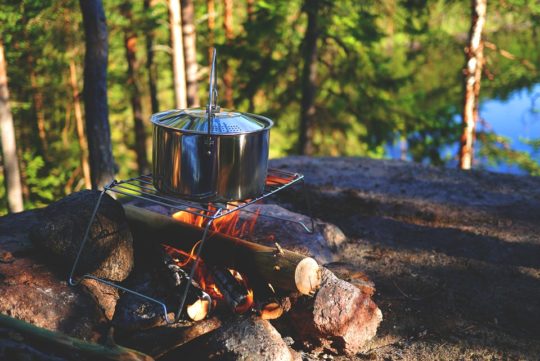 LEARNING TO COOK OUTSIDE
Camping also has the benefit that it can teach your children to cook outside. There's something satisfying about cooking on an open fire. Children enjoy cooking at the best of times, but they'll enjoy it even more on an open fire! Make sure to teach them about safety from the off. Open flames can be dangerous, and you don't want to be dealing with injuries! Stock up on supplies, like cooking pots or camping ovens. Stock up, too, on Dutch oven accessories so you know you've got everything you need!
As well as being educational, a camping trip should be fun. Remember that your children don't have to be learning for the whole trip. Take plenty of time to make things fun for them. Too much learning could overwhelm them and put them off camping again in the future!