Some people say that dressing for the winter doesn't allow for much opportunity for expression, but that's far from the truth. There are many ways that you can make winter fashion work in your favour, but it is important to focus on function, too. No matter where you sit on the style vs function spectrum, here is a short list of just a few of the winter garments you should have at the ready during the colder months.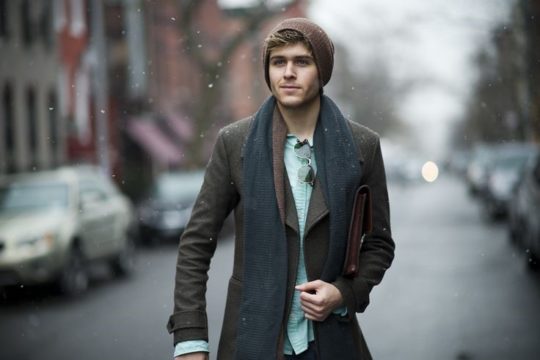 Thermal Socks
Especially if you work outdoors during cold weather, you need to know that what you put on at the start of the day is going to work as hard as you do. Thermal socks provide excellent insulation without taking up the space of multiple pairs of socks. And you wouldn't want to wear multiple pairs of socks inside, say, a work boot. The layers change how the footwear fits and could even cause an injury from your foot moving in the shoe.
Look for thermal socks with high-performance thermal yarn that will provide you with the insulation you need as well as breathability to combat moisture. With an excellent pair of thermal socks, it'll be easy to keep your feet warm this winter and for winters to come.   
Long-johns (Thermal Base Layer)
They go by a host of names: long-johns, long underwear, base layers, and more. And they don't have the most glamorous reputation in the fashion world, but there's no denying the efficiency of a good thermal base layer. For a reliable base layer to wear under office clothes or while staying active outdoors, thermal underwear is your go-to. These insulating layers are essential for keeping yourself warm and regulating your temperature.
When you're out and about in extreme weather, you don't want to start sweating or shivering. You need to keep your temperature at a good, moderate level. Thermal layers help you to do just that and they give you the flexibility to add and remove layers as you go through your day.
Waterproof Snow Boots
If you live somewhere that gets a decent amount of snow and ice, you'll want to have a reliable pair of snow boots as part of your winter wardrobe. Sometimes rain boots coupled with some warm insoles and thermal socks can do the trick, but having a good snow boot will keep you warm and give you the traction you need to make it across any icy surface.
Reliable Wool Coat
A classic wool coat is a wardrobe staple that just doesn't go out of style. For those who need to look semi-formal to formal every now and then during the winter and want to stay warm while doing it, a wool coat is a great wardrobe investment.
You can wear it to work, an outing with pals, to do your errands, and plenty pf places in between. This garment looks great in classic colours like grey, black, or camel (beige).
Warm Scarf
Scarves come in so many sizes and styles that there's something for everyone. Most individuals who are used to roughing it through the cold winter months probably already have one or two scarves in their rotation. And there's a reason they've been around for so long: they work. You can make a scarf work for you by choosing a style that matches your needs best. Maybe an athletic cowl will suit you best if you plan on wearing it while being active. Or maybe you want something soft and luxurious to burrow into on your morning commute. Don't skip this garment, go for flexible and versatile styles that match well with the rest of your wardrobe.