Spring may have just started but I'm already thinking of summer. More specifically I'm thinking about our summer vacation aboard the Carnival Breeze. It's been a couple of years since we've taken a summer vacation so this is going to be special.
Sabreena is 18, has a slim but curvy body but is quite modest. She actually prefers full coverage bathing suits.  She's not going out in rash guards or swim shorts but she keeps it family friendly. Lime Ricki offered up a  suit for review and she's quite pleased with the outcome.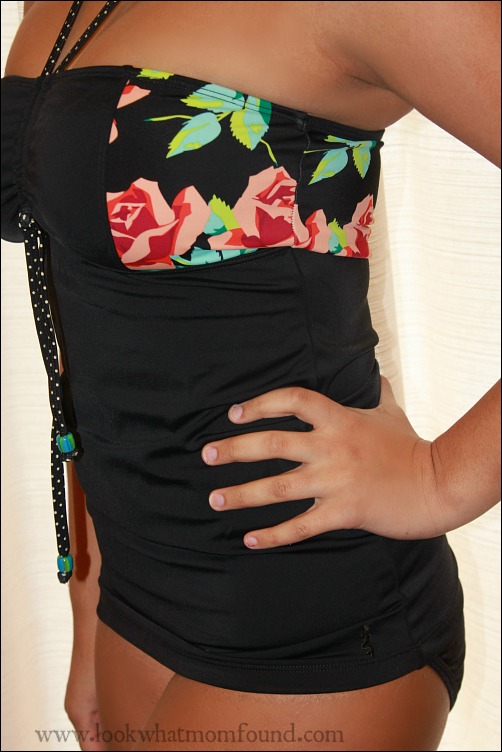 The TIED-BUST BLACK TANKINI TOP offers a  modern twist on a retro look with panels of colorful floral print and polka dotted and beaded ties.  Paired with a basic black bikini bottom it'll work for swimming, sunbathing, lounging on the Lido deck or playing with Shae at the water park. The adjustable drawstring on the bust gives ample room for bigger boobs.  This is something Sabreena was very nervous about. Finding separate pieces is the only way to go when shopping for swimsuits since her top and bottom run different sizes.  I'm sure this runs true for many women.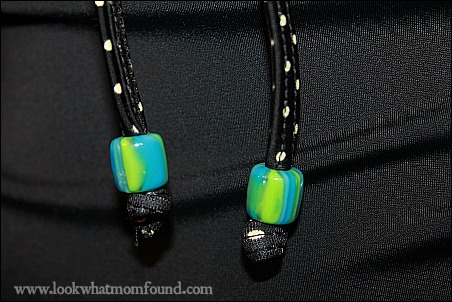 The pattern and color selections from Lime Ricki aren't typical. It's a unique mix of stripes, checks, animal prints and ruffles. Each suit or combo has its own personality to match that of the wearer.
Lime Ricki was started by 3 sisters and has grown to include men's swimwear and 2 retail stores in Utah. The brand was created for the very reason Sabreena liked the selections, wanting modest but fun swimwear.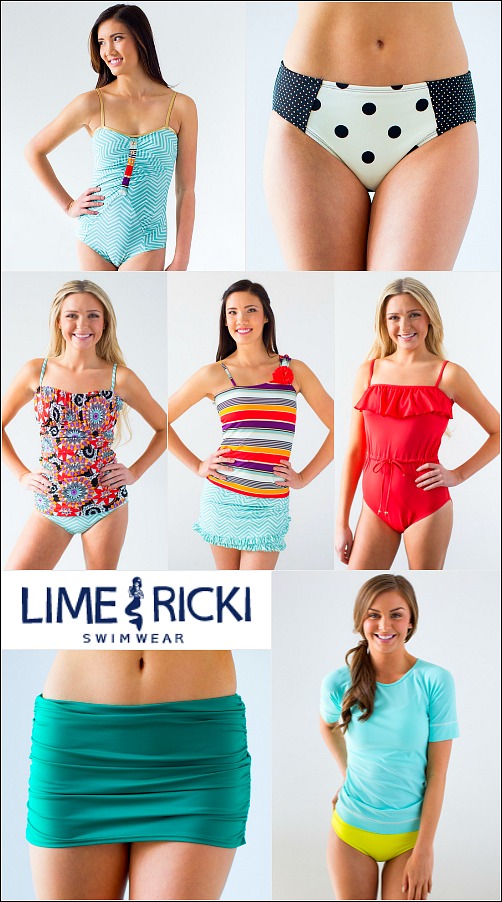 Feel good about shopping Lime Ricki as 10% of their sales of PINK SWIMSUITS go into Breast Cancer Research and 10% of all other swimsuit purchases go to Charity:Water. This happens to be Sabreena's favorite charity.  A couple of years back Sabreena sold some of her original drawings and artwork  in order to make a donation to Charity:Water.