We are in the height of prom season, at least it is in most other high school senior households.  I've just been informed that Sabreena isn't going. No real reason except she doesn't feel like spending so much money for one night. I tell her she's going to regret it but I can't force her to go. That didn't stop us from first attending the #MacysProm and trying on dresses.
King of Prussia Mall, one of the best malls in the country, own Macy's store hosted the #MacysProm runway show this past Saturday. We had the best seats in the house so we got the best shots of every dress that was strutted down the runway. I didn't know what to expect but DJ Arun was playing awesome music and the models were walking to the tunes of Jackson Harris. It's been many years since my prom, in fact I went to 5 of them. Each of them in very different dresses, from Black Mermaid to Teal ballgown to Glitzy White to Sexy Red. This year the trends seem to just as diverse.
Macy's says Sherbet colors are hot this year. Personally I think they always are especially for prom.  It's a fresh bight burst of color that is eye catching and shows up well in photos.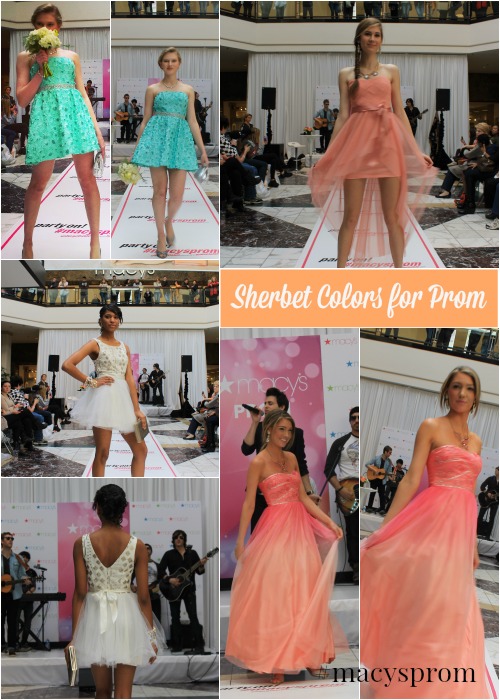 Something Blue was a collection of, you guessed it, blue hued gowns and social dresses. My favorite of the day is the short tulle and sequin navy dress. Did you catch the little serenade by Jackson Harris, so sweet.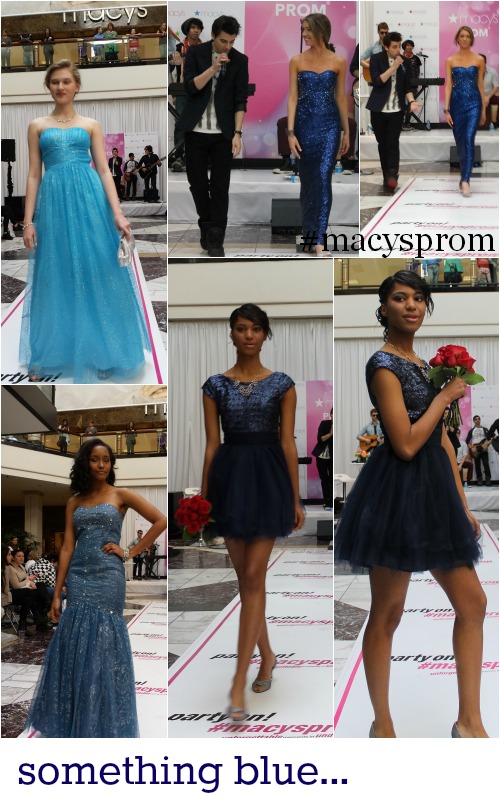 Every girl is pretty in pink. The flowing layers stood out on the runway. I especially loved the organza weaving on the bodice of the long pale pink gown.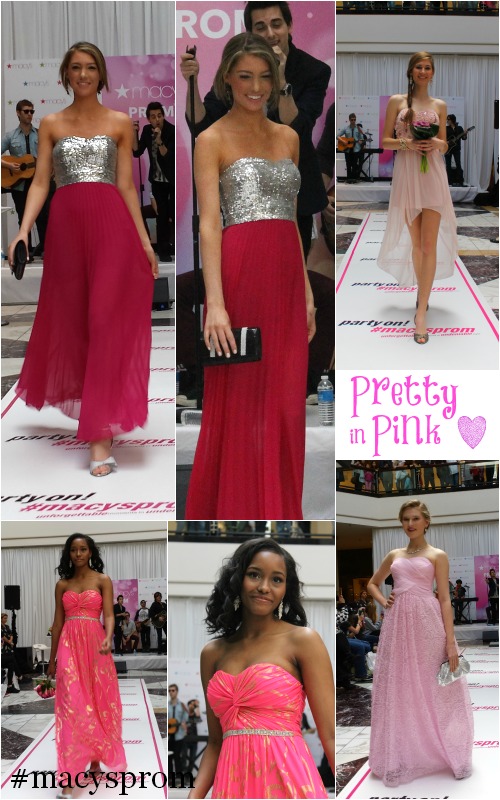 Sabreena's favorite collection was Vintage and Lace. She's got an old soul when it comes to clothing and accessories. Every formal dress she's ever purchased has been lace of some sort.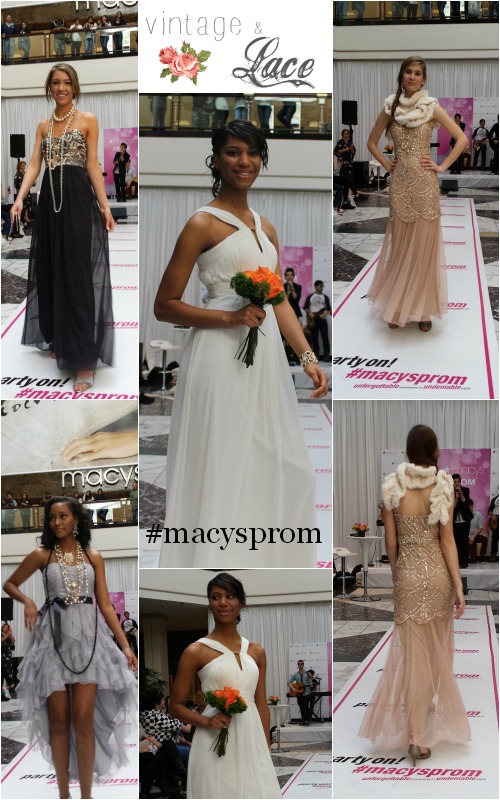 After the show we headed to the dress department for a little dress-up play ourselves. Sabreena loved this beaded  dress. It was similar to one that was on the runway. If only it came in a deeper hue she might've been talked into going to prom this year.