Everything tastes better in the form of a muffin. Muffins are cute, a great portion size and appealing to all ages. That's why I love making meals in muffin form like these Italian Meatloaf Muffins.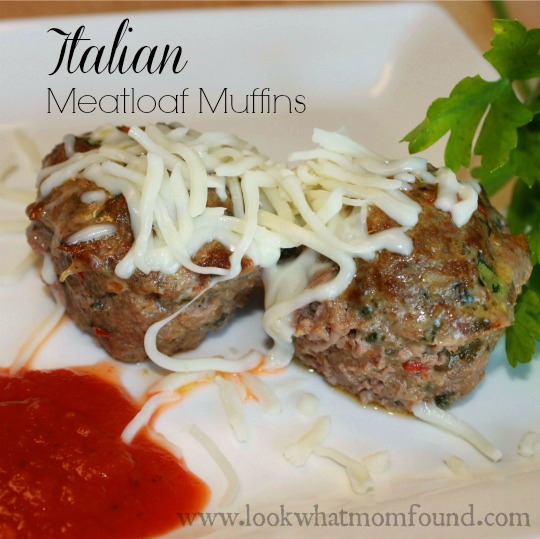 It's Thursday, that means Shaun has basketball clinic from 3:15-5:15 then Lacrosse practice from 6:00-7″30. By the time we get home and he gets the stink showered off of him it's bedtime. These days call for dinner in the car. If you know me you know I don't do fast food for dinner. Maybe it's guilt from too many years of drive-thru dinners or just knowing I shouldn't be so lazy and just make a good dinner.
Meatloaf muffins are easy to make, quick to cook and can be eaten on the go. I made these right before I picked Shaun up from practice so they were still warm but I've made them in the morning, packed them up and had them in stored for trouble-free meals later.
Start with your favorite meatloaf recipe but I'll share mine. My kids actually really love it. It's something they actually cheer for when I tell them it's for dinner.
Ingredients
1 1/2lbs ground meat of choice. I prefer traditional meatloaf mix and loathe all ground turkey.
1 1/2 cups of finely shredded/chopped veggies of choice. This time I used carrots, garlic, red & orange peppers & onions. sautéing before adding to meat adds great flavor
1/3 cup seasoned breadcrumbs
1tsp freshly cracked pepper
1tsp kosher salt
1 egg
*1/3 cup chopped fresh parsley or 1TBLS dried
*2TBLS chopped fresh oregano or 2tsp dried
Directions
Using your hands mix the all ingredients but don't overmix. You should still see the ground meat texture.
Fill 12 muffin cups with the meatloaf mixture. Bake for 20-25 minutes till cooked through.
Top with shredded mozzarella and a side of marinara or favorite pasta sauce.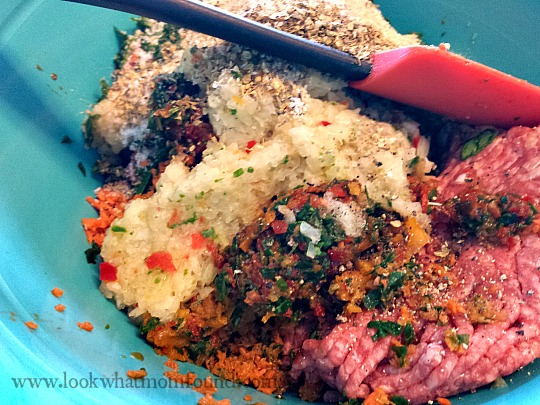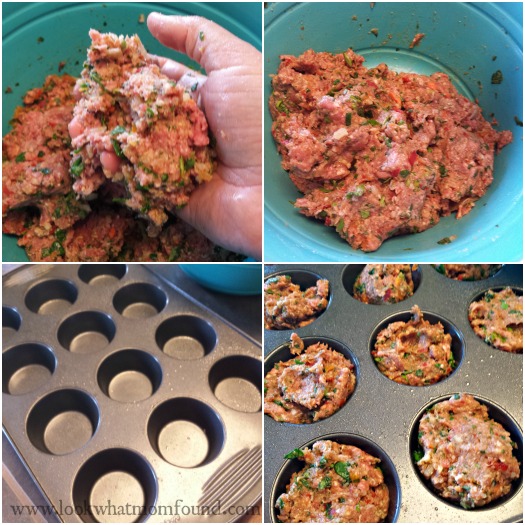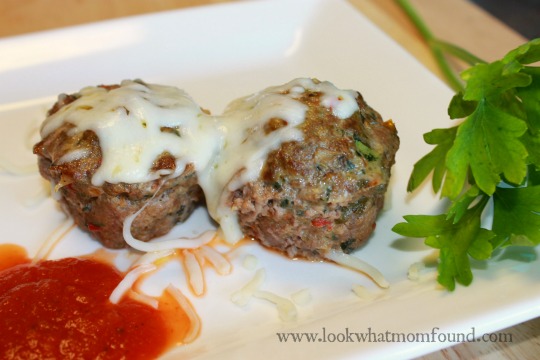 *There are many variations of meatloaf you can make just by switching the ingredients that go into your ground meat & veggie mixture
Mexican-add cumin and garlic, top with salsa and shredded cheddar
Greek-add oregano and mint, top with crumbled feta and cucumber yogurt sauce
BBQ-add chopped chipotle peppers and top with favorite bbq sauce