Carnival Cruise Lines have been in the business of FUN for over 40 years. Based in Miami it's ships tour the globe with cruises to Mexico, Hawaii, Alaska, Canada, the Caribbean and places in between.
A Carnival Cruise Ship is like a city at sea. There are enough amenities to keep even the busiest person occupied and entertained for days. You all know about the endless eating options, live shows, casinos and excursions but there's more the the Fun Ships that you may not have known about.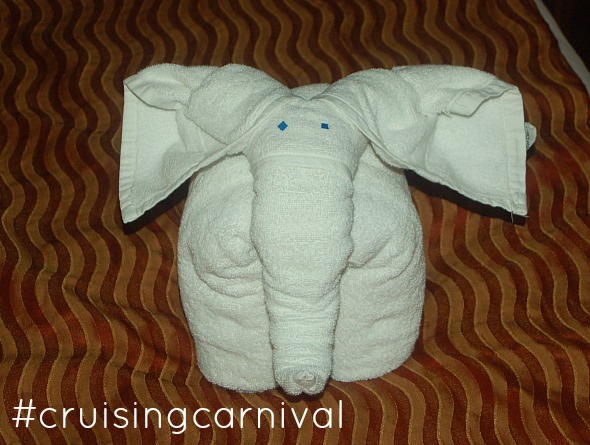 Fun Facts about #CruisingCarnival
Carnival Cruise Lines is the most popular cruise line with more than 24 ships operating 3 to 18 day voyages
A Carnival Cruise is truly a family friendly vacation with activities for kids age 2 to teen
Some of the most loved staff are the Stewards. They are the ones that create those cute towel animals (Towel Animal classes are available, check with Guest Relations)
Schedule a "Behind the Fun" tour where you can see the bridge, engine control room and backstage area to get an up close and personal look at the operations
During Signature Dining, if you can't decide between 2 entrees or appetizers just order both
In one week Carnival Fantasy guests will consume 36,000 slices of bacon, mmmmmm bacon
The staff to guest ratio is sometimes as low at 1:3 making for a truly personable, attentive sailing
The on-board pools are filled daily with filtered salt water from the sea
The Serenity Adult Retreat is the perfect kid-free zone for ultimate relaxation and peace
The on-board fitness centers are included voyage with the exception of instructor led classes and spa treatments
Leave the ball gowns, tuxedos and fancy shoes at home. It's called a FUN SHIP for a reason
We're out into the Atlantic Ocean right on our way to days filled with smiles, sun, memories and FUN.  Wish you were here.