Who would've thought that I would one day be a guest in the NFL Headquarters and also enjoy myself.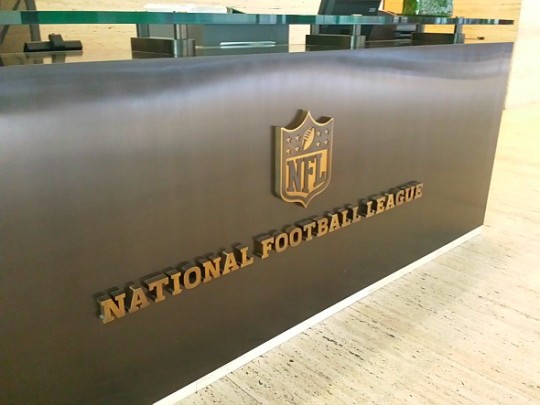 Even though I've watched football most of my life I've only been a fan for the last 12 years.You can thank my son for that one. His name comes from hearing a players name while reading a baby name book and instantly turning to Rob saying "That's it". My son is named after former Seattle Seahawks running back Shaun Alexander. I've been a Seattle fan ever since.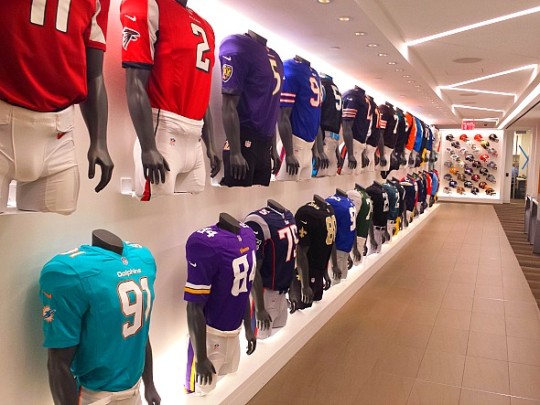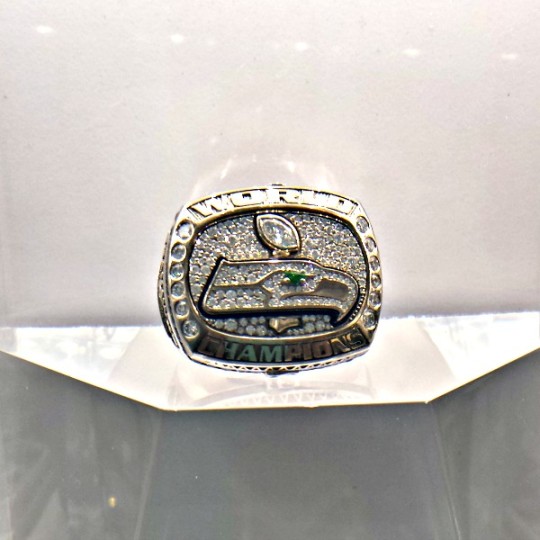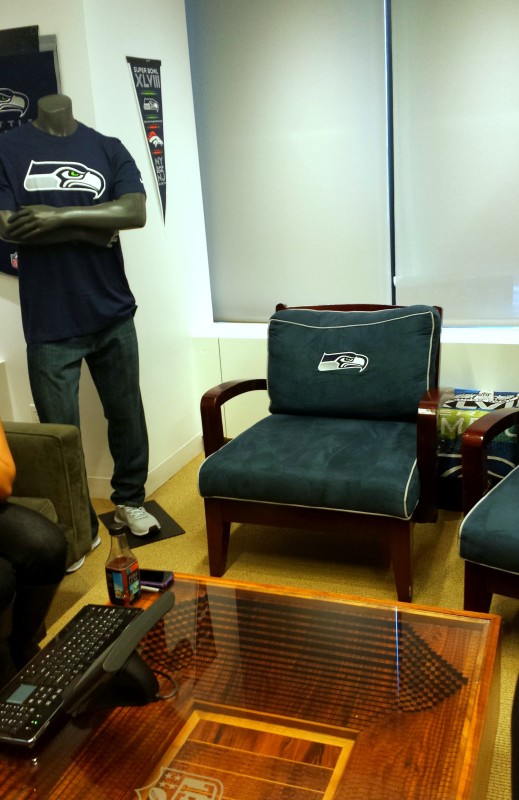 Back in November after being invited to be a part of the #VZWBuzz team I was also invited to hang out in NYC with some of the other team members.   I'm always excited to meet other bloggers, influencers and of course great thinkers like Monica Vila, co-founder of Online Mom Media.  Monica is recognized as an expert in marketing to women — the most powerful demographic in consumer spending in the US.
Working with this team has opened my eyes to so much. I've learned that little device in my hand can do much more than I ever imagined.  Back to NFL Headquarters.  I always wondered what my husband was looking at on his phone during football games.  I knew he was checking scores but I didn't know he was getting instant replays, following trades and watching live video feeds from other games.
We also learned of other initiatives from the NFL that bring together the fans and community.
#PassitForward is a way players can directly interact with fans by completing random acts of kindness.  See here how the New Orleans Saints take simple gestures to change someone's day and motivate them to pay it forward again
On the heels of some devastating footage of domestic violence within the NFL community, Commissioner Roger Goodell has worked hard to learn as much as they can about these issues and how best to address them. With it came a moving and strategic platform called #NoMore as a push to end and bring awareness to Domestic and Sexual Assault. With the start of public address announcements condemning the use of violence came new policy and regulations about such misconduct within the NFL.
MADD and the National Football League joined forces in 2010 to collaborate on player and employee programs, game day initiatives, community relations and awareness programs to promote MADD's efforts to prevent drunk driving. As a first step in this partnership, MADD representatives presented to incoming NFL players at the 2010 NFL Rookie Symposium.
NFL PLAY 60 is the National Football League's campaign to encourage kids to be active for 60 minutes a day in order to help reverse the trend of childhood obesity.  It's time to put the electronics down, put the snacks away and get outside.
Verizon is more than just a communications company. The NFL is more than just football. Together they bring people together, create awareness for causes all over the world and show  you new ways to play smart in this thing we call life.