We have lived in our current house for just about six years and other than a hallway, a bedroom and some touchups we haven't repainted much but it's about time our master bath get a fresh coat of paint.  It's the most god awful blood red color. Worst of all it's badly painted. There are streaks, drip marks and things stuck in the paint. For this project we are calling on Olympic Paints from Lowe's Home Improvement.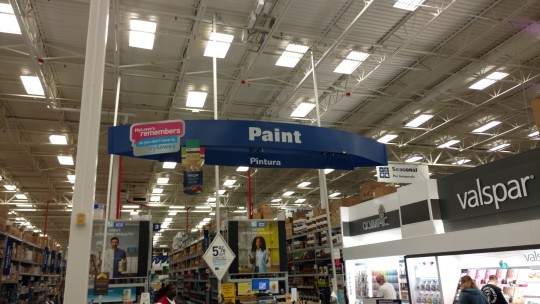 I can say that I am not a fan of painting at all in fact I would rather do just about anything before painting but I realized our bathroom is too dark and needs a makeover ASAP.  Yesterday Melinda and I took a ride over to Lowe's and we hit the color center to see what kinds of colors Olympic paints had to offer and we came home with a few options. If you aren't sure where to find Olympic paints in your area click HERE.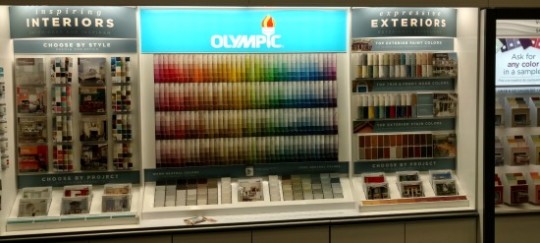 Exclusively at Lowe's, the Olympic Paints and Stains Color Center allows people to browse paints and stains in one place. The colors are organized to make finding and comparing shades easier than ever. With Olympic Paints and Stains, you can trust that your home's colors will look great and last for years to come.  I really liked how the Olympic display was setup at our Lowe's.  It was really easy to find paint chips and I also love that they have room brochures that get your creative juices flowing.  The room brochures were arranged to allow shopping in 3 simple ways: Color (through all of the chips); Lifestyle (through the lifestyle brochures); Project (room and project brochures).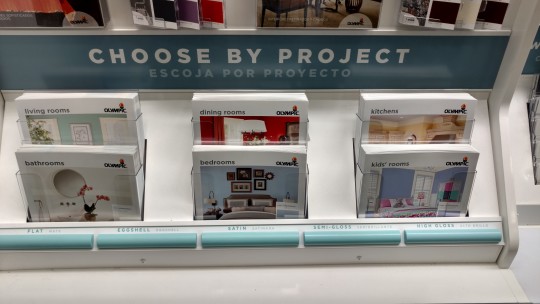 I took a bathroom  project brochure and a kitchen one since that is most likely the next paint project after our bathroom.  I am not sure about other paints but I know no matter what color you are looking for, the Olympic Paints and Stains Color Center makes it easy to find it.  I picked the colors I liked for our bathroom and Melinda did the same and now we will try to come to an agreement on what color to use, LOL wish us luck.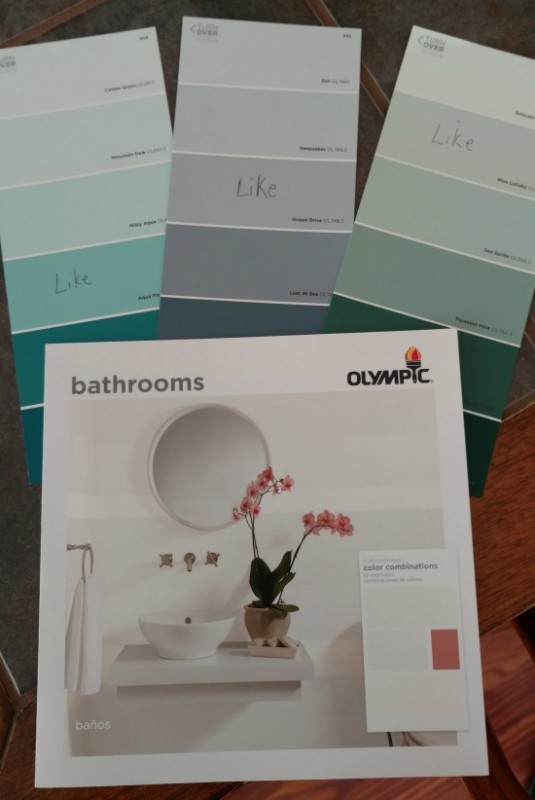 I wasn't really sure what to expect before walking into Lowe's yesterday but after spending about an hour looking at all of the different color options I am getting excited about repainting our bathroom, I can't believe that I am saying that but it is so overdue that I am ready to dive into this project head first. Melinda will ultimately decide on the best color scheme. This is her inspiration along with making sure it coordinates with the bedroom.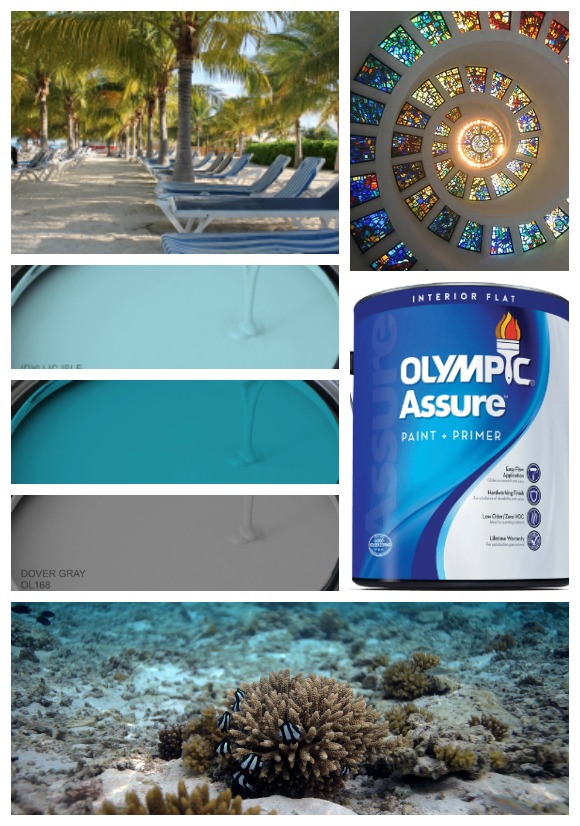 Be sure to stay tuned for our next post showing our bathroom makeover.  Also be sure to follow Olympic via their social media channels which I have listed below:
Olympic Facebook, Olympic Twitter, Olympic Instagram, Olympic Pinterest
Disclosure: This post is a sponsored by The Motherhood and Olympic Paints but all thoughts are 100% my own.