Orlando is a great city to raise a family or move to as a single professional. With great weather and a quickly growing economy, tons of people are relocating to Florida. While Orlando is well-known for theme parks and other tourist attractions – it has a lot more to offer. Locals have tons of advice and tips to offer about the best things to do in town, from restaurants, museums, bars, and so much more!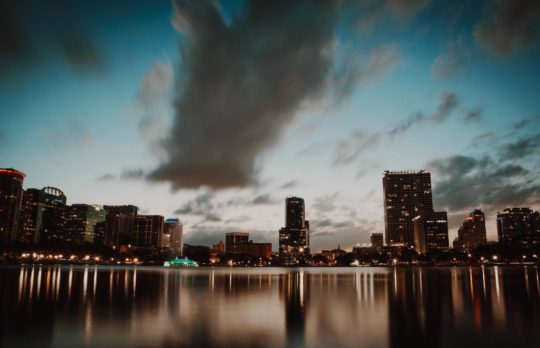 Florida's temperate weather allows for produce to be grown year-round. As a result, Orlando has bustling famer's markets weekly, which are teeming with seasonal and local produce. For other healthy activities, consider hiking or biking the Lake Underhill Trail, which provides an escape from city life. Leu Gardens is another great spot to observe local plant and animal species and enjoy the true beauty of the state. If you choose to move to Orlando, know that it is a modern city, so most streets and common commuting routes have ample bike paths – further promoting a healthy lifestyle.
Orlando is nearby to several natural reserves and national parks, for those looking for a greater escape from the city. The Tibet-Butler Nature Preserve boasts 440 acres of scenic Florida fauna, with the possible chance to see gopher tortoises, bald eagles and even bobcats! Additionally, this reserve has tons of different trails for various fitness levels, ranging anywhere from a 20-minute stroll to a full day expedition. Wild Willy's is a fantastic way to see wildlife without the hiking. For reasonable rates you can take a trip out onto Lake Tohopekaliga via airboat.
For those who are more food-minded, there are plenty of options in the city. A local favorite is The Old Spanish Sugar Mill Grill and Griddle House. This restaurant is conveniently located on the route to the beach and allows diners to make their own pancakes. This is sure to be a delicious treat for children and adults alike! For dinner, locals consider Lee and Rick's to be one of the best places to get local and fresh oysters. This is a family-owned business with no fancy frills. In fact, the restaurant has a massive, concrete bar that seats 50 people – a perfect place for shucking messy oysters.
Universal City Walk is attached to Universal Studios but offers a cheaper and more subdued experience. City Walk is an outdoor mall with tons of themed, yet gourmet, restaurants. It also has a ton of shopping opportunities, including Universal Studios merchandise as well as upscale and luxury goods. Downtown Disney is similar, as it is still a haven for renowned chefs and restaurants. From Wolfgang Puck to Morimoto, to Ghirardelli – Downtown Disney has a ton of awesome food options!
For sports fans, Orlando is a great spot. Year-round good weather means that in-season and off-season games are more common and more enjoyable. It has Orlando Campgrounds and RV parks. Orlando has a variety of professional sports teams, including basketball (Orlando Magic), soccer (Orlando Pride), hockey (Orlando Solar Bears), and rugby (Orlando Griffins). In conjunction, Orlando is also the filming and producing headquarters for ESPN's Wide World of Sports. Recreational activities, opportunities to stay active and a vibrant sports community make Orlando a fantastic option for sports enthusiasts.