The internet has put the world at a person's fingertips and men and women appreciate this. They can now shop for desired items in their own homes or wherever they have internet service. However, men and women need to take care when shopping online to ensure they get a quality item at a reasonable price, and this is particularly true when buying jewelry. The following are some tips for purchasing jewelry online to ensure this is the case.
Know the Seller
Don't simply research the jewelry items. Take time to learn about the seller as well when buying items online. Look for an online jewelry shop that has been in business for a number of years and has a good reputation with former buyers. In addition, make certain the company can be contacted directly in the event a problem arises. Finally, make certain the retailer is willing to answer any and all questions before a purchase is made. Customer service is of great importance when buying items on the internet.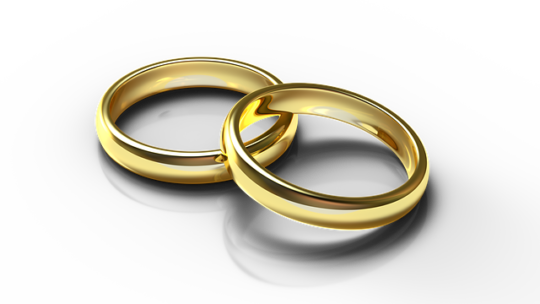 One problem many people encounter when buying jewelry online is they assume a company will be easy to reach in the future. Businesses do come and go on the internet frequently. A person spending thousands of dollars to obtain a pendant or engagement ring needs to ensure this item is backed up by outstanding customer support and an excellent warranty from a proven company. Anything less should not be acceptable in this scenario.
Images
As a person cannot touch and feel an item they are buying online, images are of great importance in determining which purchase to make. Jewelry pieces should be photographed from every angle and dimensions provided to ensure the consumer knows exactly what he or she is getting. Any imperfections should be shared with the purchaser via images as well.
For those who are buying gemstones online to have incorporated into a piece of jewelry, however, images may not be enough. Read the documentation provided with the gemstone image and request more details if possible. For example, if the documentation states there is a flaw in the stone, be sure to ask for an up-close image of this flaw to see how it affects the overall piece.
Research
Never buy a piece of jewelry online unless you are completely comfortable with doing so. People often rush to make a purchase believing the item may not be available if they wait. Doing this tends to be a mistake. You are using your hard-earned money to obtain this item and should have no doubts about doing so. Take your time to get an item that is truly loved and worth the money that was invested in it.
Be sure to read reviews of the company providing the jewelry as well. Don't simply glance at the reviews on the website, as the business owner has control over what items are posted and which are ignored. It's best to turn to third-party sites to obtain these reviews and get a more accurate picture of the retailer and his or her offerings and service.
Certification
When purchasing gemstones online, require certification from a reputable source. This document needs to offer pertinent details about the item being purchased, including the dimensions, the gemstones featured, and the appraisal value. Lab reports should be requested along with this certification to learn where the testing took place. Don't hesitate to ask about the history of the item as well, if it has one.
Sizing
People recognize they need to know a recipient's ring size before shopping or have a general idea of what size this person may wear. However, sizing is often of importance when purchasing other types of jewelry as well. For example, a 16" and 24" chain differ significantly in terms of where they will fall on the wearer's body. Ankle bracelet dimensions likewise need to be considered along with arm wraps. Don't guess when making a purchase or the item might not fit the recipient.
Read the Fine Print
Buying online scares many individuals. They are worried about the item not arriving, not being able to return something that doesn't meet their expectations, and things of that nature. Be sure to read the fine print before making any purchase online so there are no unpleasant surprises in the future when something goes wrong.
Learn about the return policy. However, take care to see if certain types of situations are handled differently. For example, returning an item because it was damaged on arrival may be handled one way while a return just because the buyer decided he or she didn't like the item could be addressed in a separate way. The more the buyer knows before any purchase is made, the more satisfied he or she will likely be when the sale is finalized. The warranty should likewise be included in this information.
Budget
Set a budget and stick with it. The internet offers endless possibilities when it comes to buying jewelry, and a person may get swept up at the moment and spend more than desired. By establishing a budget before browsing, it becomes easier to avoid this issue and obtain items that don't break the bank. Visit numerous sites also to compare prices and find the perfect item for your loved one.
In the event, an item is found that doesn't fit within the established budget, either find a different piece or save up enough to pay for the jewelry. By purchasing responsibly, a buyer will find he or she enjoys the piece more, as they aren't worried about how they are going to pay for it.
Never buy jewelry online on a whim. Take the time to look at multiple pieces to find an item that will be passed down for generations to come. The time spent to find this piece is worth it in the long run. Not only will the recipient get pleasure from wearing the item, but the buyer will be satisfied as well knowing he or she made a good choice and got great value for the money spent.