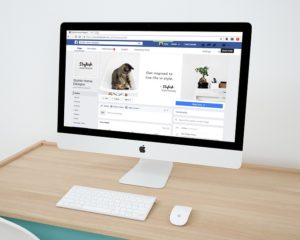 Facebook has become a significant platform for companies to expand their business and promote their brand. It has become one of the most cost effective ways to build awareness and interest in your products. There are about 2 billion people actively using Facebook, as of 2017. So how do you get these people to like your page? Like campaigns are easy if you keep in mind a few important things that will help you build an audience for your business.
The first step is to go to the Ads Manager on your page; choose Power Editor from the drop down menu, after which you choose "Create Campaign" option and finally select "Page Likes" as your campaign objective.
The next step is to name your campaign. Choose a name that will define the purpose of the campaign, and then you describe the audience and budget for your campaign as per your needs and requirements.
The next job is very obvious- creating the ad itself. Select the right content, right pictures and a matching caption. Be brief and creative.
Now you choose your target audience- go for the cold audiences. You can begin with choosing the English speaking countries first and go for gender and age groups.
How can you further narrow down your audience circle? You can hone down your search to particular interests. You can also opt for different sets of ads for different interest groups.
In the Detailed Targeting options, select "Exclude people who like your page", so that you don't disturb the, with your ad campaign.
Next step is placing your ads, so as to decide where they will appear.
The final step to the whole Like Campaign is to choose your budget. You could start with a good $10 per day per ad.
After you've chosen you ad settings, you can now select and copy your image. For a Like campaign, the Power Editor provides just three options: a single image, a single video or a slideshow. Studies and experience reveals that people tend to pay more attention to black and white image, face close-ups, or even those images that match the color scheme of Facebook.
You can track conversions from your like campaign to lead generation using"All conversions from my Facebook Pixel" at the bottom of the page.
Click on "Place Order" and your 'Like Campaign' is good to go!