I use Pinterest almost daily to get inspiration for new meal ideas, kids activities and crafts and DIY projects around the house.
This particular craft I've seen floating around for about 2 years.  Celery Heart Flowers.  It's supposed to be a simple but cute gift giving craft that just requires a couple supplies and a celery root/core.
I was breaking down the produce while Shae was in the kitchen and remembered to save the celery piece.  Shae was excited. She knew who she was going to give her card to and what it was going to say and how many flowers she was going to fit on her paper.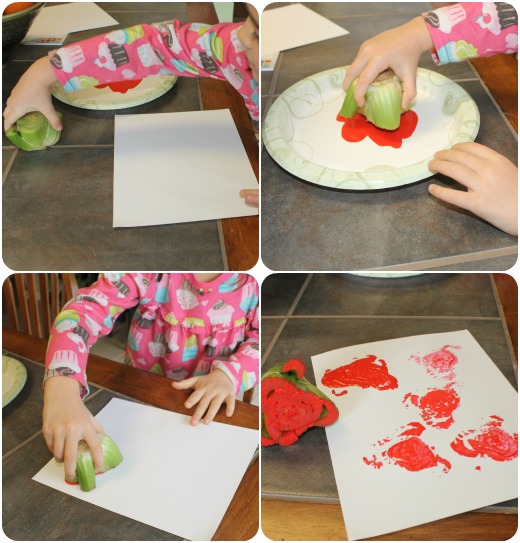 The prep took seconds but it was an instant fail.  The blob of paint on the paper looked nothing like a flower.  Neither did any of the other attempts.  Pinterest failed us.  It hasn't been the first time and it definitely won't be the last.
Shae wasn't going to let that stop her. She ended up painting the paper plate with the left over paint.