For as long as I can remember I've loved Smuckers Walnuts in Syrup on ice cream.  Those teeny jars were like heaven to me and often I would pass on ice cream for dessert if we didn't have any.
Recently I've been splurging and buying it but I could literally eat the whole jar in one sitting.  The cost close to $4 per jar so it hurt my wallet with every delicious spoonful.  This weekend I decided I was going to figure out how to make it myself. I researched a ton of recipes but most were so fancy adding ginger, cinnamon and other spices. What I wanted was simple and straightforward so I came up with this recipe.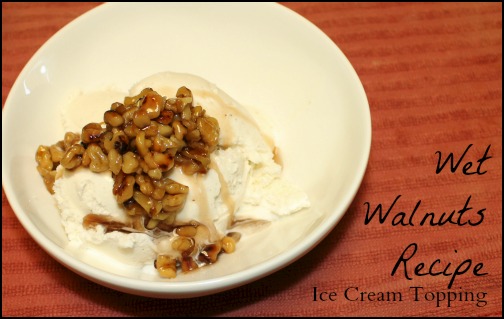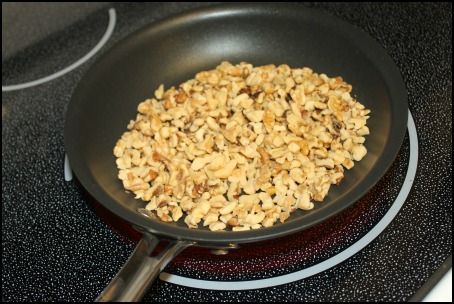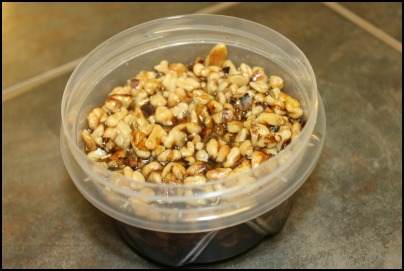 This would be soooo good on pancakes, cinnamon roll casserole, sliced bananas or apple pie. Double the recipe to have on hand for get togethers or a dessert bar.