Sabreena and Shae are really close. They do lots of things together.  The one thing that I can count on when they are trying to kill time for fill in the gaps between activities is draw.  My mother brings home scrap paper from work just so they don't use up my printer paper.  You can imagine with all the drawing, crafting, painting and glueing going on our stack of "kid's art" gets big.  I let pieces stick around for a couple days then it gets tossed in the recycle bin. But sometimes a special piece comes along that I want to save and cherish and this time share with you. Sabreena and Shae discussed drawing portraits of each other.  This is the end result.
this is Sabreena's portrait of Shae
this is Shae's portrait of Sabreena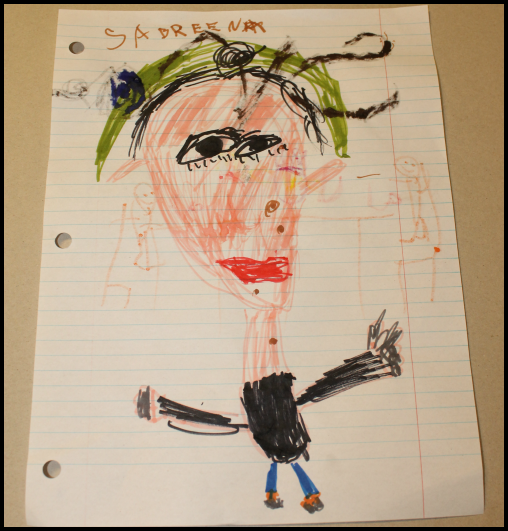 I know we're talking about a 17yo versus a 5yo but the drastic difference between them sent me into hysterics.  Sabreena thinks she looks like a witch while Shae looks quite angelic.