In a world full of Spongebob, Minecraft, Xmen and Micky Mouse I'm glad I have the craftiness to help my kids stand out in the piles of mediocre. This year for Valentine's Day Shae will be handing out something more exciting and lovable with these Animal Thumbprint Valentine Bookmarks.
Fingerprints make everything cuter. The personal touch shows the recipient that the gift was made especially for them from the heart. These bookmarks are also useful.  Shae is reading more and more each day and I know a bookmark would come in handy for her.
Materials
Stamp pads
Blank bookmark shapes cut from cardstock
Fine point pens
yarn or embroidery thread
Directions
Ink thumbs and fingers and press onto bookmarks.
Add details to transform in to cute animal shapes. Write your message.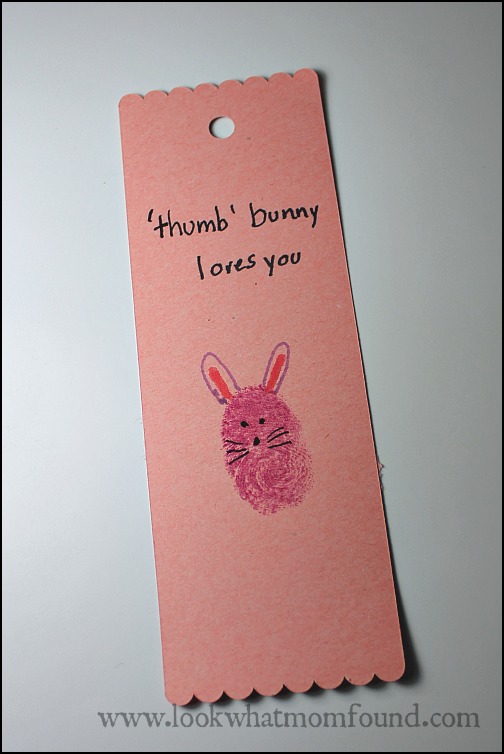 Add yarn to the top of the bookmark.
In just a few short minutes you have an adorable Valentine Card for an entire class.
Can you come up with any other thumbprint animal ideas?