I participated in an Influencer Activation on behalf of The Motherhood for Pillsbury. I received a promotional item to thank me for my participation.  All opinions are my own. 
It's Sunday morning and the wife and I have finally been able to sleep in past sunrise. The weekdays offer up twilight starts and tiptoeing through the house so we don't wake anyone else. We live for the weekend to get just a couple hours of extra sleep. it's time to get up though. We hear the dogs sniffing at the bedroom door. We hear kids running down the steps and the muffled voices from the tv.  They're waiting for us; it's time for the much anticipated weekend breakfast.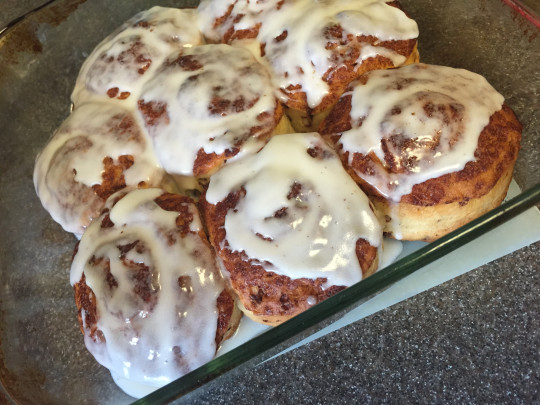 Depending on what's on the agenda for the day breakfast can be simple like oatmeal and yogurt or long and lazy with eggs, meat, sweets, waffles and fruit.  Let's not forget coffee, hot and lots of it.  Weekend breakfast is all about hanging out as a family.  We plan our day or our week. We talk about movies, video games, friends and food. We laugh a lot. We often get the side-eye from Melinda as the kids have taken on my potty humor.
It doesn't really matter what's for breakfast.  It's all about the time spent gathered around the island connecting with each other.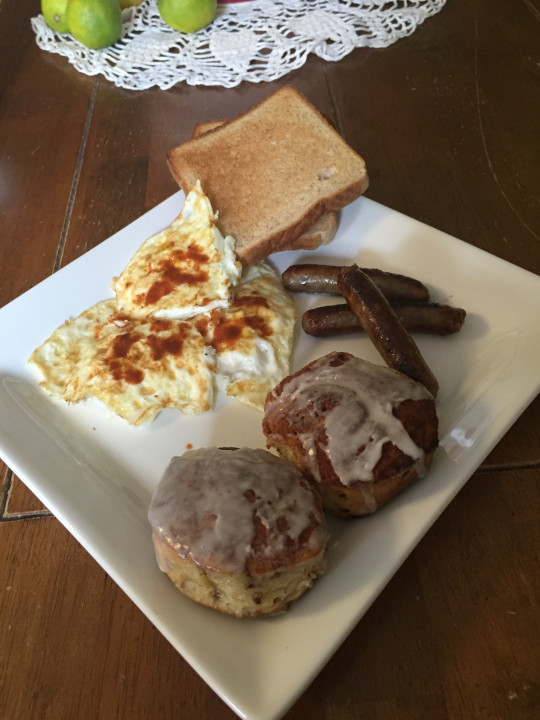 That doesn't mean we don't enjoy good breakfast.  Melinda has definitely mastered the veggie frittata.  The kids do love when we have something sweet though.  Pillsbury Grands! Cinnamon Rolls are definitely a favorite in this house.  They have become such a staple in our household that they are the official breakfast of the Babiak Family on Christmas morning.  The kids talk about this tradition all of the time and I hope this is something that they take with them and carry on when they have families of their own.
It's the simple things in life that make us happy. Pillsbury Grands! Cinnamon Rolls and hot coffee are what we need for a complete weekend breakfast.
Don't forget that if you want to start your own tradition Pillsbury Cinnamon Rolls are available nationwide in major grocery and retail stores.
For more information, visit Pillsbury on Facebook, Twitter and Instagram.
What are your favorite Saturday and Sunday morning traditions?