I participated in an Influencer Activation on behalf of Influence Central for Dover International Speedway. I received a promotional item to thank me for my participation at the conclusion of the program.
When the weekend rolls around are you and the family always struggling to find family friendly things to do that everyone will enjoy?  If you answered YES like we do in our own house you should take a look at the #AAA400 taking place on Sunday October 4th at Dover International Speedway.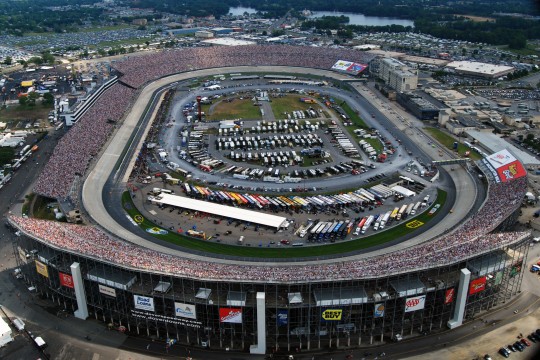 I know right now you are thinking that NASCAR isn't what you would consider a family friendly event but over the years NASCAR has worked very hard to appeal to all ages and to be a more family friendly sport.
Here are a few things taking place at the race on Sunday October 4th that in my opinion would appeal to most if not all families:
Time:

10:30 a.m. – 2:30 p.m.

This family friendly environment is full of fun and popular activities that everyone can enjoy!
Located outside of Turn 4
Attractions such as racing simulators, face painting, prize drawings, moon bounces, show car displays, interactive games and rock climbing, and much more!
Please visit this link for additional details:http://goo.gl/IMrxTm
Nathan's Hot Dog Eating Contest
Official 2016 qualifying event for the annual Fourth of July International Hot Dog-Eating Contest will take place on Sunday at

12:45

in Victory Plaza.
Monster Mile Youth Nation
Exclusive kids club for race fans age 14 and under
Provides opportunities for young fans to explore the sport of NASCAR at Dover International Speedway.
Annual membership costs $20 and includes exclusive race weekend access and benefits.
Includes an autograph session on October 4, 2015 with drivers such as Martin Truex Jr., Kyle Busch, and David Ragan.
Please visit this link for additional details:http://goo.gl/VsV3cf
Another awesome selling point on why you need to give NASCAR at try at Dover International Speedway is because tickets for children 14 and under are dirt cheap.
$10 Junior Tickets
Juniors ages 14 and younger can come to a SundayNASCAR Sprint Cup Series race at the Monster Mile for just $10
Junior seating sections are set in all four turns of the one-mile, concrete oval, and include seven alcohol- and tobacco-free sections.
Cars racing 115 miles around a 1 mile oval is enough to get anyone's blood pumping.  Add in that the cars get 4 tires, over 20 gallons of fuel and a few adjustments in under 12 seconds is just mind blowing.  The sport is so fast in every aspect it's hard not to be excited when you are in that atmosphere.

I have been to one NASCAR race before and it was AWESOME!!!! The speed of the race and the fans make it a great afternoon.
If you have liked what you have read I would encourage you to enter for a chance to win tickets to the AAA 400 at Dover International Speedway. Trust me this will be a race that the whole family will enjoy and talk about for a long time.
Dover International Speedway AET