The newest Apple iOS update came out recently and like usual it was full of enhancements and changes that throw users into a panic. We have to search for our favorite apps and programs because names and folders get changed. We are turning off new notifications and authorizations that are switched to a default. We are made to relearn what we love the most.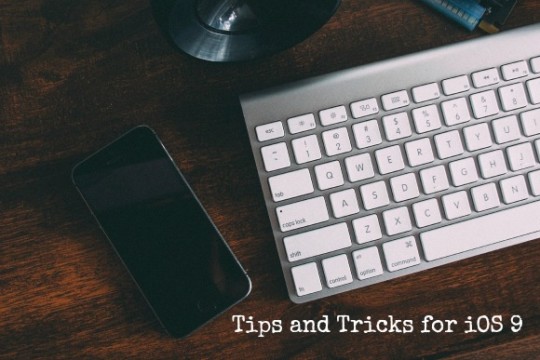 With this and any update there are always new ways to work and use your device. I'm highlighting some of my favorite tips and tricks for you.
Add up to 3 hours of battery life with the use of Low Power Mode. Once your battery gets down to 20% your phone will be able to disable some apps and operations running in the background, decrease your visual display a bit which will allow you to save on battery life. The yellow highlighted battery indicator shows when this is on.
WI-Fi Assist is a new feature with 1OS 9. It automatically turns on your cellular data when your device is on a weak Wi-Fi signal. While this is a great option to keep your apps running and reduce buffering for streaming it also means higher data usage when you may not even realize it. Even on your own home network there may be spotty connectivity issues, Wi-Fi Assist will switch over to cellular data without warning when you think it's safe to stream that movie while lounging on your own sofa.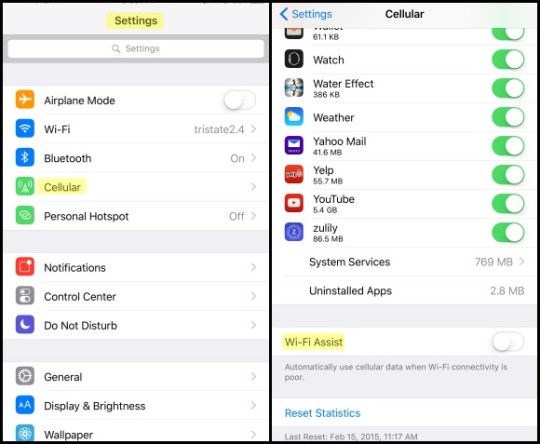 Looking through your Photos you'll notice a new folder called Selfies.  I laughed right away with this one. It really shows just how self-absorbed we can be at times. At least mine weren't just of me but also lots of dogs sitting on my lap. There's also a Screenshot folder too.
Notes just got a boost by allowing users to add photos and take write notes.  This is great when trying to take measurements of potential new furniture or create a shopping or to-do list without using a 3rd party app.
Read the News you want to read with the new app on your home screen. If you're like me you stow lots of iOS loaded apps into a folder labeled extra or useless.  News would've been one of them but I opened it. Your able to design your news footage based on your preferred topics.  Your newsfeed is sourced from multiple channels but will learn your reading behavior and start to become the perfect handheld newspaper.
Six Digit Passcode. Need I say more?  This added level of security keeps unwanted fingers off your content.
Did you find a feature or hidden gem of iOS 9 you love? As a member of the Verizon Wireless #VZWBuzz team I'm much more on top of what's happening in the tech world especially what's in my own hands.