What is a cult classic you ask?
Sometimes despite the a movie companies best efforts a film is released in the theaters to little fanfare; ticket sales are low and it's just expected to disappear in the annals of films of yesterday. There are times instead a cult classic is created from that film. A mysterious chemistry happens and a particular movie captures the attention of society because of it's theme, language, actors and even pop culture trends. A Cult Classic is born.
Cult Classics have a following that doesn't follow mainstream.  Movies fall into this category despite reviews and analysis from critics.  These movies now have a following that support the graphic tees, memes and future productions of the writer, director or producer. Do you have a favorite cult classic film or television show?  Here are a few on my list.
This black, cynical comedy portrays 4 teenage girls while they maneuver high school and it's cliques. The "Heathers" are feared and hated for their treatment of others and better then everyone else attitude.  Winona Ryder plays the victim/hero, Veronica.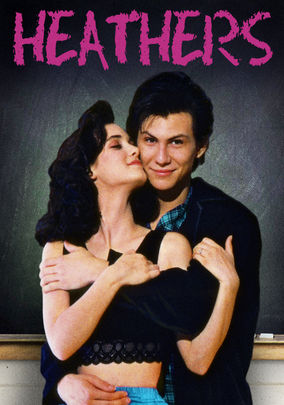 Friday
A hilarious and raunchy comedy of life "in the hood". It's recently achieved a new level of fame with re-introduction of "Bye, Felicia".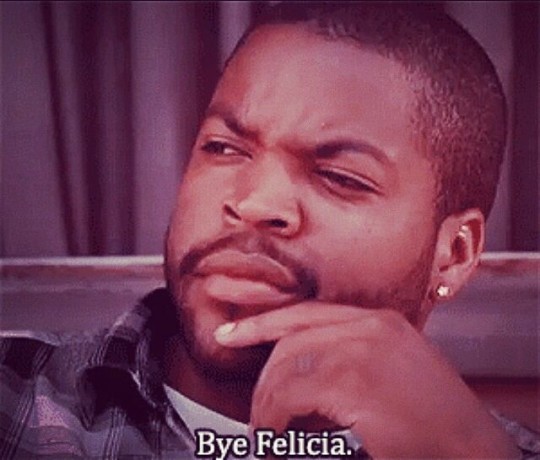 Tremors
Featuring Kevin Bacon (who is all over Hollywood) as Val, a down on his luck handyman who battles snake like creatures that live underground and is attacking the town of "Perfection.
The zombie movie that started it all, Night of the Living Dead has rewarded it's cult following with 5 sequels, some better than others. This is the original and a must see.
Donny Darko
You'll be left with unanswered questions while you watch teen Donny twist and weave through a world led by a giant rabbit. This dark and often mind-bending sci-fi thriller will keep you coming back for more.  Keep an eye out for the director's cut, it'll be much more satisfying.
A look into the underground computer crime-world with names such as Angelina Jolie and Johnny Lee Miller as high school teenagers.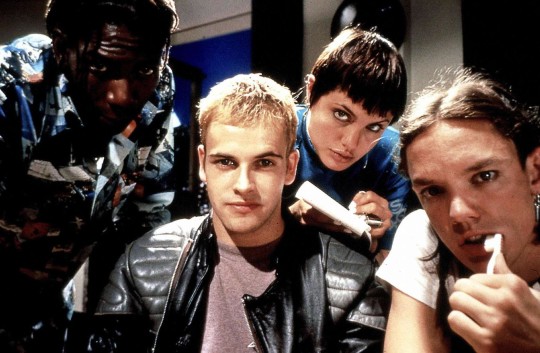 Rocky Horror Picture Show
Stranded couple, Brad and Janet find themselves upon a bewitching estate, home to mad scientist Dr. Frank N. Furter and the Annual Transylvanian Convention.
The Big Lebowski
A unemployed slacker bowler is mistaken for a millioniare Lebowski whose wife has been kidnapped. The ransom drop obviously goes wrong.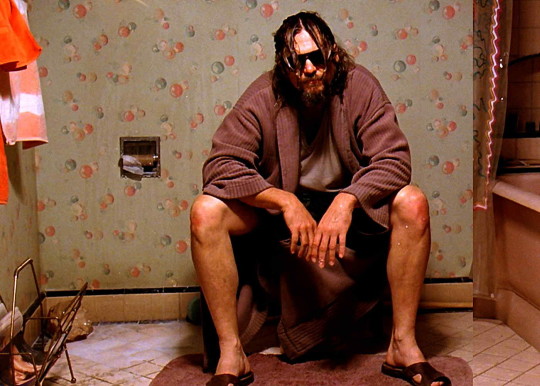 Clerks is just a day in the life of Dante and his sidekick Randal. And to think he wasn't even supposed to be there that day.
Office Space
A group of miserable, IT workers in the midst of company lay offs devise a scheme to embezzle money from their employer, Initech.  Wouldn't you know a fire erupts at the office just as the theft would be found out.Let's not get started on the faulty copy machine found in every workplace in the world. Watch the crew take out all their frustrations on a piece of antiquated machinery. Definitely NOT SAFE FOR KIDS OR WORK

Fight Club
Stuck in a deadend job, suffering from insomnia and craving the acceptance and affection of others the "Unnamed" main character befriends a soap salesman and they form an underground fight club where they beat the shit out of one another and other participants. Or do they?
——————————————————-
Netflix is our go to for movies old and new but it's also my first stop when looking for something different. I've already seen most of these films but have a couple more to go.