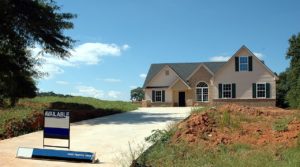 Moving house is one of the most stressful experiences you can have, with surveys ranking it with divorce or bereavement. Whether you're moving your whole family in a dramatic 'once a decade' uprooting, or you're younger, renting and moving house is part of a near annual cycle for you, finding ways to reduce the stress of the event is important for your peace of mind.
Box Clever
Start stockpiling boxes early, as soon as moving is on the horizon. Cardboard boxes are expensive, and are not in as plentiful supply as they have been.
Ask at supermarkets, and hardware stores: be prepared to arrive early, as many larger chains now dispose of their packing material instore, without making it available to the customer. Getting in between the days deliveries and the recycling of the boxes it came in is important. Then, when moving day comes, you'll know you have the storage to accommodate all your possessions without adding to the expense.
Breathing Room
The day you move house is often very busy: you have to move out of your old house, into your new one, possibly do a complete clean of your previous property and then unpack a bare minimum that lets you sleep, eat and live in your new home.
One way to cut down on the stress of doing this all in one day is to use a storage facility. You can gradually move items into storage before you move, and then decant them into your new home when you're ready, meaning you only to have to deal with bare necessities on moving day, cutting down on stress and even the expense of hiring a removals firm.
If you're looking for storage Londonand other big cities don't have a monopoly on it: most towns now have at least one storage facility on their outskirts, so you can shop around for the best deal.
Schedule
Getting organised early is essential to avoiding a panic at the last minute. Making a list of what needs to be done in the months, weeks and then days before moving will make sure you can prioritize the jobs that need doing, and also spread the load fairly between everyone involved, whether they are family or friend.
With proper planning you won't move into your new home to find a nasty surprise like weeks to wait for the internet or other essentials of life.