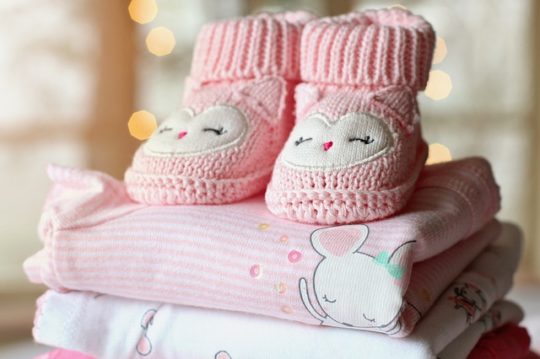 Organizing a family event can be chaotic, fun and exciting. Not only do you get busy choosing what food to serve and setting up the theme of the party but you get to be excited about the thought of seeing the faces of your loved ones. But what happens when you are in the midst of a party held for both sides of your family? It can be intimidating when you are up against a happy event where your side of the family meets your spouse's family. Everyone will be excited and should be involved.
Whether it's a baby shower or a sip and see gender reveal party, when you plan to incorporate both sides of the family in the same venue it means certified joy, chaos, and fun. It will be a joyous occasion because you are celebrating the coming or the presence of the newest member of the family. It can be chaotic because a lot of things can happen simultaneously. It's for sure going to be fun because it is a big get together. To help you out on this endeavor, here are some ways to make sure incorporating families for a baby party is a piece of cake.
Have a family meeting to plan it
The most basic thing to start off with a baby shower or sip and see reveal party is by organizing a family meeting. Create a checklist of the things to eat and do on that special day. Be sure to get input from both sides of the family. Set up a date that is convenient for everyone.
Assign duties
Now it is time to distribute family duties. I'm pretty sure the doting uncles and aunties will be ready to be involved and that is something you can take advantage of. You can assign duties for them to help with. Give one the responsibility in the kitchen, so for what and how much to serve guests. Another one should focus on the decoration, it should be pleasing for both families and appropriate for a baby party. One should think about the kind of games that would be played and will surely make the occasion more fun. Another person's job should be to make a guest list and send out invitations.
Get baby pictures for both parents
Both sides of the family will excitedly wonder who the baby will look more like, the parents will have their own claim and even grandparents. Setup baby pictures for both parents and create a game where the attendees will vote where the baby's looks come from. Announce the winner in the birth announcement you send out.
Have each family member write a letter for the baby to open on their 18th birthday
On a more sentimental side, have every attendee write a letter addressed to the 18-year-old version of the baby. It can be anything from their best wishes, their aspiration for the child, their promise, or even their hopes and dreams for him or her. Ask if there is anyone willing to read out his or her letter for the baby, just to make the atmosphere more special. Afterwards, have all the letters kept in a sealed box, because 18 years is a long time. It sure is a sentimental, tearful and meaningful gift for the newest family member.