Wish you could spend more time talking to your grandkids? Grandparents everywhere have the same problem. Although kids these days seem glued to their phones, good luck trying to get them to answer when you call.
The problem isn't that kids don't want to talk to their grandparents, it's how they do it. Kids and younger adults communicate differently. They rely more on new technology, (especially when it comes to technology for the home), and if you can adapt and learn it yourself, it'll be easier to stay in touch. Here are 5 great tech communications tools you can use to keep in touch with grandkids.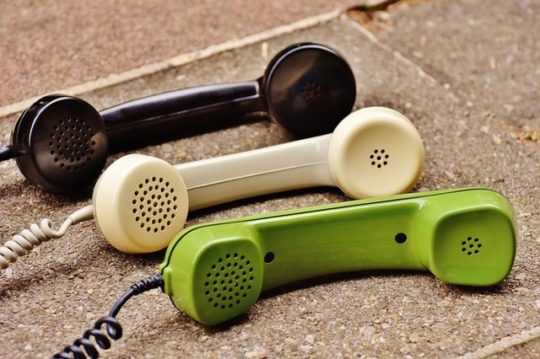 1) The FaceTime App
FaceTime is even better than a phone call. This smartphone app is a video calling app, so you can talk face-to-face. It's easy to download and start using.
2) Skype
If a smartphone isn't for you, you can still get some facetime in using Skype. Skype is great for video calling from a desktop or laptop computer, and it's the go-to-choice for anyone who has relatives living overseas. Because Skype makes phone calls over the internet, it can make international calling free.
3) Instant Messaging Apps
Apps like WhatsApp and Kik make it easy to communicate with grandkids via instant messaging. There's been a lot written about how Millennials don't like talking on the phone, and younger kids (part of Generation Z) are no different. Busy Millennials dealing with longer work hours just don't have time to make a phone call, while the younger generation came of age in a world where instant messaging apps were normal.
These apps are how many of them talk to their friends and parents. By figuring out how they work and messaging your grandchildren that way, you can probably hear from them a lot more often.
4) Social Media
Another way to keep in touch is using social media like Facebook. Leave a message on their wall or send them a direct message through their favorite social media app on birthdays and holidays if you don't get a chance to see them.
5) Use Kid-Friendly Rideshare Apps
Do the grandkids want to visit but the parents are too busy? Kids get a lot of time off over the summer or the Christmas holidays. A growing number of kid-friendly ride share apps are being used by parents to help them with transportation. Why not use one to help your grandkids come visit you? Apps like HopSkipDrive allow kids to use them without being accompanied by a guardian, because all their drivers are screened and certified.
If you want to see your grandkids more often, learn more today about recreational activities offered by retirement residences that are great for the grandkids. A growing number of retirement residences encourage family and friends to drop in for activities like movie night or cards. Retirement residences like All Seniors Care Living Centres have also started using the Nintendo Wii. There are lots of great games that involve physical activity on the Wii, and grandkids will love finding out that you can play too.
New tech can help you stay in touch with the grandkids. They may not answer the phone, but there are plenty of ways you can stay connected.