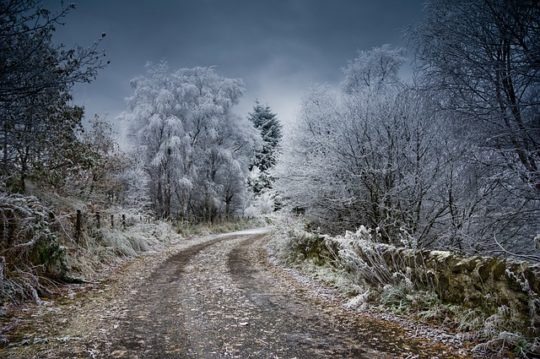 If you've got Scottish roots, you're part of a robust global diaspora — in 2009, then-First Minister of Scotland Alex Salmond stated that tartan runs in the blood of around 100 million people.
But events like the Edinburgh Festival Fringe and TV shows like Outlander mean Scotland's popular with every kind of family.
If you fancy visiting, prep for four seasons in one day, but there are several more tips to note to ensure that your trip to this beautiful part of the world is chilled, calm and captivating.
Practically every part of Scotland's switched on to the needs of family tourists, so you won't struggle to find suitable lodgings wherever you wander.
But a central belt location like Glasgow is a great base that's chock-full of culture and reasonably close to locations like Stirling, Edinburgh and Dundee — as well as the rugged highlands and islands.
Search Airbnb.co.uk for a Glasgow apartment in a central area like the Merchant City and you'll feel comfy for the duration of your trip.
To keep kids calm before you board a long-haul flight to Scotland, minimise pre-flight travel hassles by making your way to the departure airport in the familiar surroundings of your car, rather than via public transport.
Find airport parking at Looking4.com for Australia or any other worldwide location, stow your vehicle securely and stroll serenely to departures with no teenage tantrums whatsoever.
Bannockburn Visitor's Centre
If your kids like lively history, Scotland's got more than you can shake a sporran at.
And at the Bannockburn Visitor's Centre near Stirling, they'll enjoy stepping into the shoes of King Robert the Bruce at the same spot where he led Scottish troops to a famous victory against the English in 1314.
Inside the centre, there's an interactive 3D recreation of the battle which brings it to life in all its spine-tingling glory.
While you're enjoying the stunning scenery and hospitality of Scotland's capital, please don't forget to pop in to see pandas Tian Tian and Yang Guang at Edinburgh Zoo.
They're currently the only giant pandas in the UK, and children absolutely love watching these laid-back legends climb wooden frames, cool off in caves and chomp bamboo.
When you're done perusing pandas, there are plenty of other awe-inspiring animals such as penguins, lions, tigers and wallabies — you'll easily while away a few hours at this attraction.
If your kids are fond of fairytales, there are castles a-plenty in Scotland.
And Glamis Castle in Angus is one of the most child-friendly, with gardens and grounds where they can see roe deer, pheasants and otters, tour guides who tell tall tales about resident ghosts and delicious cakes at the Victorian Kitchen Restaurant.
Book family tickets for Glamis Castle before you leave to avoid disappointment — it can be busy during the summer season.
Follow these five tips for a calm Caledonian trip and your kids will have enough magical memories to last them a lifetime.
Do you have Scottish travel tips? Share them in the comments section.