Being pregnant doesn't mean you have to leave your little fashionista self behind. Don't just head out and buy maternity clothes just because. Pregnancy is one of the life-changing experience women go through, feeling good about yourself is a huge help during the whole thing. Women get self-conscious because of how much their body changes.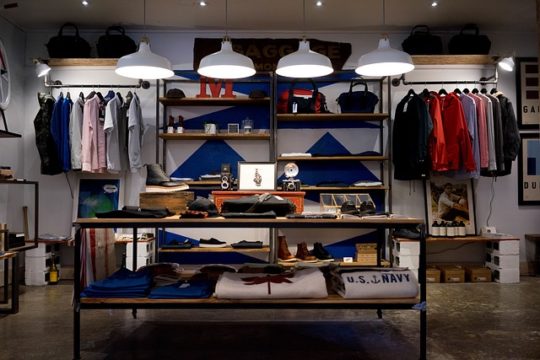 Fashion is supposed to make you feel good in your own skin. So, no more baggy, oversize, super-flowy maternity clothes in the name of being comfortable. You can be comfortable and feel stylish with the clothes you already have.
Go ahead, feel cute, take millions of pictures of your bump. Have the time of your life!
1. Flannel Shirts
Flannel shirts are one of the evergreen pieces that never seem to go out of style. They are trendy and comfortable. Comfort is the key when choosing clothes during your pregnancy. If you already have shirts that are a bit more fitting and won't cover your bump then you can use them to layer up over a t-shirt or camisole.
If you are buying a new one, definitely size-up on it. Even after pregnancy, baggy flannel shirts can be easily styled. They are supposed to be baggy by design. One style element that women you want to show off their bump go for is buttoning up just the top few buttons of the shirt – when layering up – and leaving the next undone for the bump to be in clear view.
2. Jeans – Skinny or Cropped
Just because you are pregnant, you don't have to get rid of your love for skinny jeans. There are many jeans that are made to accommodate bumps. Skinny jeans come with a wide stretchable waistband that let you have your favorite style while not compromising on comfort. You can balance the bump with a nice skinny pair of jeans.
If you have low rise jeans in your wardrobe that sits below your bump, then you can wear it too. Cropped jeans and boyfriend jeans are great options when you are starting to show. Otherwise, opt for maternity special pants that you can anyway wear after your pregnancy too.
3. T-shirt Dresses
T-shirt dresses are a very loved addition to the fashion industry. Taking the comfort of t-shirts and converting them into dresses so that we can finally just wear dresses instead of having to pull up pants whenever someone came home.
It becomes even more practical with a bump, just slip it over your head and pair it with a comfortable pair for sneakers and you are good to go. A cute daytime look at your disposal. Not to mention, peeing won't be much of hassle with a comfortable dress like that. What better way to combine looks and functionality.
4. Pencil Dresses
Suppose you have a party to go to, or if you are just feeling like dressing up, you don't have to ditch form-fitting clothes. Pencil dresses are a great way to show off your bump with sophistication.
A color block dress with a bump adds class to the look, you can also go for patterns that usually don't make your bump the center of attention. Make sure to get a dress in a stretchy, breathable material.
5. Coats
Although we have talked about embracing your bump, not everyone likes showing off their bump. If you are like that and like to be discreet with your fashion choices. Depending on the weather you live in, a coat is a great option.
The oversized coat is a great way to hide the bump in style. Faux fur coats are bulky in themselves so they work well. You can use your everyday coats to layer, just keep them unbuttoned or untied and it will make a fashion statement.
Final Thoughts
Before you head out to shop for cute maternity clothes, don't forget to raid out your closet first. In the initial months, you will anyway be able to wear anything in your wardrobe. When the bump starts showing, go shopping in your own closet.

You will be surprised at the number of clothes that still fit you. Separate all your loose and baggy t-shirts, tops, and sweaters, skirts with elastic bands, pajamas with drawstrings, leggings, yoga pants, coats, maxi dresses, and anything made of stretchy material.

Store all the other clothes in the back, and create a new closet for yourself with these clothes in the front. This will help you have many options without shelling out money for clothes that you won't wear after your pregnancy.