If you are anything like me, you love shoes more than you love clothes. My love for shoes means me outgrowing my shoe closet every once in a while. No matter how many times I purge my shoe collection, I always seem to have more than I know what to do with.
I tend to collect a lot of shoes over the years and kind of hoard them, so, storage can be a bit of a problem sometimes. If you live in a space that isn't big enough then it definitely can be a problem.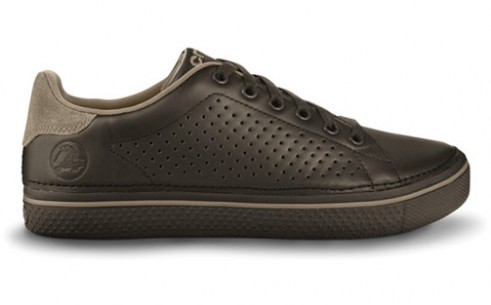 In such cases, you need to size down on your shoe collection and I know that can make you feel sad because some of them were expensive and some of them have memories attached to them and some of them are your favourites and whatnot – any reason to keep those babies will do – every reason under the sun is used to not donate or throw away the extra pairs that you haven't worn in years.
While it is important to declutter your space and get rid of things you no longer use or if Marie Kondo is to be followed – the things that do not bring you joy – and you definitely should be putting your energy into that, it still is smart to find storage solutions for the things you have and today I will be sharing with you some very effective hacks for doing so.
1. Under the Bed Shoe Storage
Use the space under your bed to store as much stuff as you can fit. Instead of just throwing your shoes under the bed with no organizational system and letting them take up a lot more space than needed and also letting them collect dirt, use under the bed shoe storage organizers that are available easily.
When we can't see all the options we have, we tend to forget the existence of some of these shoes, the see-through top of storage boxes will help you fight this problem. This is a great way to store shoes in a compact manner and also protect them from dust.
2. Under the Stairs Shoe Storage
Try to incorporate this when you get a new house or are remodelling and you will have so much neatly tucked away storage space. This is one of the smart storage designs that has been popping up everywhere because it is useful for utilizing spaces that might otherwise go to waste and giving you more storage in small places.
3. Store your shoes in a ottoman
This is a creative storage solution for small spaces. When you do not have a lot of space you need to think out of the box and create extra storage space where there wasn't. Functional pieces that can serve multiple purposes are always a plus.
Store your shoes in an ottoman that you anyway will be using for additional seating purposes. This way the shoes stay hidden and are also protected from collecting dust.
4. Storage Ottoman bench
The basic ottomans get the deal done but if you have a large collection then you can opt for benches, especially if you have an entryway. This can double as shoe storage and seating.
5. PVC Pipes Shoe Storage
PVC pipe shoe storage racks are easy to make and are inexpensive as well. They add a hip vibe and depending on the style you go for, you can paint them to match the colour palette of your room.
Like a full wall shelf of books, you can have one with shoes, they can look like really cool expensive installations. You can display your beloved shoes in an artsy fashion.
Final Thoughts
Don't forget them after stowing them away, take care of them and they will serve you well. Similar to loving your space, you need to learn to take care of it as well. While all these hacks are great, decluttering, rearranging periodically, and dusting is important to increase the lifespan of your shoes and to maintain their condition as well.