If you are a housewife with kids at home, you might have, at least once, quarreled your husband because of the high electricity bill. Electricity bills are getting high due to rise in the prices of fuel. But still where there's competition, you can still find electricity at a lower cost. So the best idea is electricity retailers' comparison before you apply for the connection. Once you are sure that you have applied for the connection to the company or retailer offering lowest rate, you have half the job. The next job will be done by you, not the electricity supply company or the retailers.
Here we will tell you how can you save or generate electricity at home with little or no cost. Start saving from electricity bills and start investing in your own power generation so that you may bring the electricity cost to zero.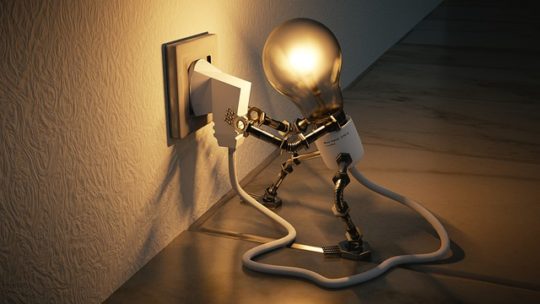 Solar Panel
Solar Panel is considered the most economical and eco-friendly energy source. Once you install it, you have installed your own powerhouse at home, which can supply you free energy for at least a decade. Now the problem is that you can't afford to install these because prices are high. But the good news is that you can still afford smaller units.
In the market, you can buy smaller plates of solar panels which come under your budget limit. Bring them home and then buy the affordable new or used battery and an electric charger or unit which will consume the energy from the solar panels and will start charging your batteries. Now one thing more is required, i.e. a converter that will convert the DC power of batteries to AC, which is used by your home appliances. If you don't want to get involved in technicalities, you can buy smaller units of solar panels and then simply bring them home and start generating your own electricity.
Wind Turbine
Solar Panels give you energy during the day time, and at night you have to use the electricity of the electricity supply company which will generate bill. Getting wind turbines installed at home will save the electricity cost event at night. You can buy wind turbines, and the dynamo from the market or you can build at home as well. Various DIY project guides are available on YouTube and other blogs. Install the wind turbine at home if you live in the area where wind blows at a speed of 9 kilometers or more.
But for wind turbines, you need a powerful electric system that may control the voltage and keep your batteries safe from getting ruined from voltage fluctuation due to rapidly changing wind speed. The plus point of wind turbines is that you don't need large batteries as you need in case of solar panels.
Now using these ideas, you cannot just save but generate your own electricity. It will save you good cost, and you can use this money to invest.