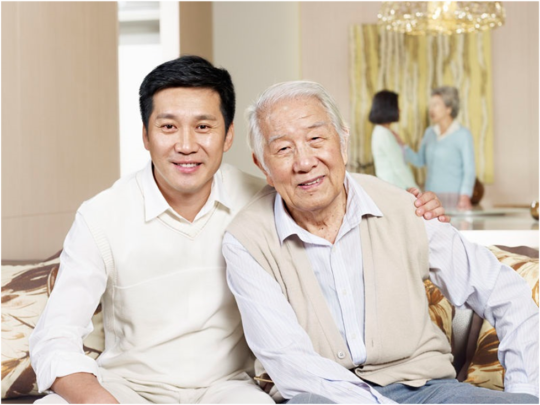 Choosing to move a loved onto into a senior care home is never an easy decision. Sometimes, there are signs that a move is needed immediately. Other times, there's a lot of smaller indications that your loved one can use more help and that a senior care facility might be the best decision for them.
Home Maintenance Isn't Kept Up
Home maintenance is difficult to keep up with as someone ages. If your loved one is having more trouble than normal, it might be a sign they need extra help. Some of the signs can include a cluttered, dirty or disorganized home, broken appliances that don't get repaired, or that the home and yard need maintenance done but the repairs aren't made. Another sign is that groceries expire or spoiled and are not thrown away.
Signs of Memory or Mental Health Issues
Both memory and mental health issues can start small but they can quickly get worse and can lead to potential harm for your loved one. Pay attention to issues like bounced checks, forgetfulness, changes in mood or mood swings, or depression. Other signs can include confusion when performing tasks they used to be familiar with or a loss of interest in activities and hobbies. Speak with your loved one's doctor when possible if you notice any of these signs or they're getting worse as memory care assisted living may be a prudent next step.
Signs of Personal Care Issues
Personal care is also more difficult as you age. If your loved one usually wears dishevelled clothing or has poor personal hygiene, it could be a sign they need extra help. Pegasus Senior Living can help with these issues as well as help them stay as safe as possible. If you notice they're having trouble standing or have unexplained bruising, a senior care home might be the right choice so they can have help whenever they need it.
More Help is Needed Than Available
As your loved one ages, you may end up helping them quite a bit. However, there may come a point where you just can't offer all of the help they need. It's time to consider a senior care home if you're displaying signs of caregiver burnout like losing your temper, your own health is declining, your relationships are suffering, or you're not able to keep up with your own responsibilities.
Given the circumstances, an assisted living, a nursing home, or a similar arrangement may be a better option for you and your loved one. Care workers and other health professionals in those facilities are trained to provide support, care, and assistance to older adults. As for you, identify what your family member needs, check the cost of admission and fees (you pay or buy incontinence supplies for your loved one), and opt for someplace near so you can visit often.
Financial Issues Paying for Care
One option many people are considering today is in-home assisted living. This is perfect for small tasks like keeping the home maintained, buying groceries, and personal care. However, when everything starts to add up, it could mean your loved one requires care around the clock. If this happens, in-home assistance may simply be too expensive. A Senior care home gives them the chance to get the help they need in a safe environment.
As your loved one grows older, it may be difficult for you to continue keeping up with everything they need. If you've noticed the signs here and you cannot provide all of the care they might need on their own, take the time to learn more about moving them to a senior care facility. This might be the perfect option for them to continue to live comfortably as they age and to get any of the help they need.