This weekend was a whirlwind. Thanks to the gracious community and tourism board of Galveston Island and Carnival Cruise Lines, Rob and I spent a busy but fun-filled weekend together traveling and touring a beautiful and historic city AND aboard the newest funship; Magic.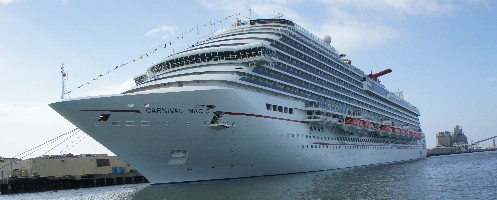 The Carnival Magic made it's 1st appearance in Galveston, TX this weekend for it's inaugural US sailing on November 14th. The Magic is not only Carnival's newest ship but also the largest and most entertaining. The newest additions include the Red Frog Pub, expanded Waterworks and SportsSquare with favorites like miniature golf, resort style pools, Cloud 9 Spa, Serenity lounge and array kid's clubs.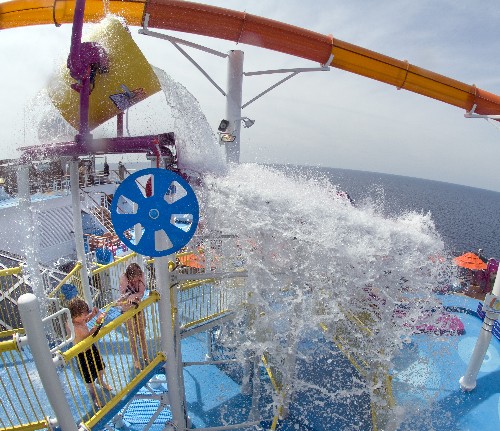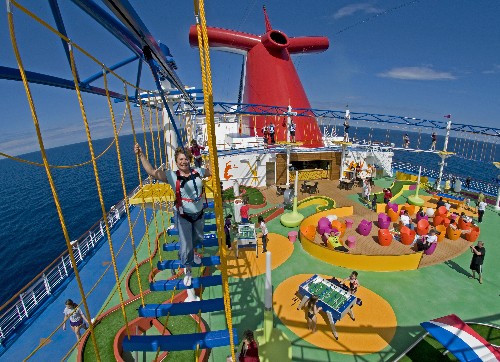 Last year's cruise on the Dream was just that, a Dream. It was the best family vacation we've ever been on; the kids still talk about it today. Our visit on the Magic though topped that. We were greeted by enthusiastic and friendly crew members from the start and the fun started immediately. Country Line Dancers in the Lobby, special drinks being made at the bars and Red Frog brew being poured at the Pub. Oh, and the sushi!
After dropping off our bags and checking out our room we headed for seat and grabbed some drinks and chatted with our new bloggin' buddies @SthrnFairyTale and her husband (Rachel and Nathan) before heading off to the Maroon 5 concert. The concert was great, the weather was gorgeous, the music was awesome, and the crowd was surprisingly tame and polite; well except for the teen that puked near us.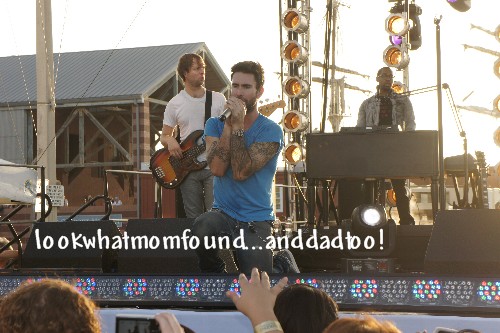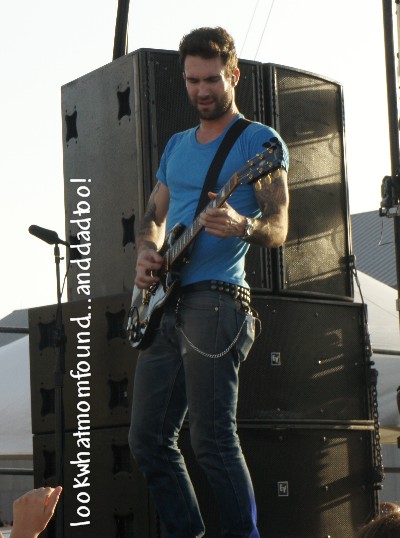 A night full of decedent food, free flowing drinks and really hard laughter was exactly what Rob and I needed. We met bloggers and had so much fun it was hard to say goodbye. Monday morning came way too fast and it was time to come home. We are already scheming I mean planning a way to get on the Magic for a full week's cruise.
The 3,690-passenger Carnival Magic set sail on its inaugural six-day cruise from Galveston Nov. 14-20, calling at Costa Maya and Cozumel. On November 20, the ship will launch year-round seven-day cruises from Galveston. Two different itineraries will be offered, including seven-day western Caribbean voyages to Montego Bay, Grand Cayman and Cozumel, and week-long eastern Caribbean cruises to Nassau, Freeport, and Key West.