I've discussed here so many times how short on time we are on a regular schedule, can you imagine the stress we are under during the holidays with shopping, budgeting, cleaning, baking and everything else that needs to get done.
Who has the time for this?
Kenmore released the following results their inaugural Happenings at Home survey and here's a snapshot of what's happening across the country:
65 percent of American families feel holiday stress turns their home upside down
80 percent say that no matter how stressed, they leave time to enjoy the season with family
A mere 21 percent say family members pitch in with cleaning duties this time of year
Additional Seasonal Findings
The Kenmore "Happenings at Home" Survey identified the following additional holiday trends in American homes:
Quality Time is a Priority: No matter how stressed, 80 percent of Americans leave time to enjoy the season with their family and 62 percent create personal, family traditions to ensure family time and annual memories
Healthy Meals at the Holidays: Only 28 percent of Americans include healthy meal options at every holiday meal
Cleaning, Stress Rise Together: A majority of Americans (80 percent) increase household chores during the holidays and 65 percent of those note this causes the most seasonal stress
Dividing and Conquering Needed on the Home's Front Lines: Only 21 percent of Americans say their families always pitch in to help with chores around the home during the holidays
One of my biggerst dillemas during the holiday mealplan is deciding what to make that hopefully everyone will enjoy.  Some family  members love beef but ham is more traditional but what about the milk allergy ridden little one who can't have mac and cheese, is she going to enjoy stuffing?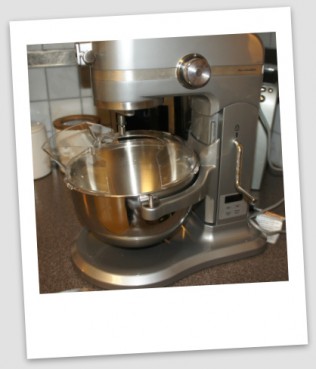 This holiday season I've been asked to review this awesome new Kenmore Elite 6-Qt Bowl Lift Stand Mixer. I've had a mixer for many many years and used it numerous times a week and it worked great, I never complained but the Kenmore Elite has opened my eyes on a few things.
a larger capacity bowl solves many baking and mixing problems
having 2 bowls solves even more issues
a count-up timer shows that 3-4 minutes of mixing goes by faster than thought
a work light is helpful when area around counter space isn't well lit
a bowl lift feature is safer than tilt head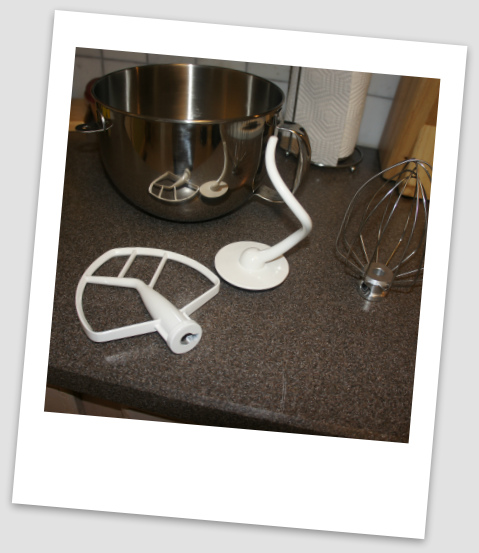 I've used the mixer several times over the last couple weeks and have been thoroughly impressed with the outcome of my dishes. Every Friday is pizza night, using home made pizza dough. I've been making dough for about 3 years and am finally pleased with the consistency. I realized I've been over-mixing my dough and never achieving the right texture. Here is my Pizza Dough recipe using the Kenmore Elite 6-Qt Bowl Lift Mixer
Pizza Dough (makes approx 2lbs of dough, enough for 2 extra large pizzas)
3 tsp yeast
3 tsp sugar
1 1/2 cups of warm water (approx 105 degrees)
2 tbls Olive Oil
3 1/2 – 4 cups all purpose flour
2 tsp salt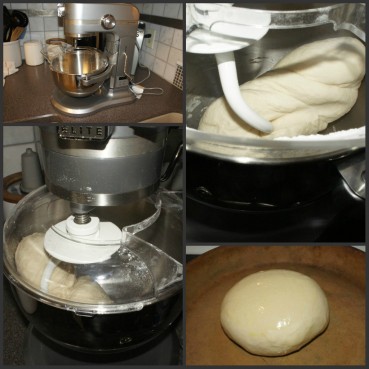 In your 6-qt bowl add sugar and yeast and gently pour warm water on top. Let sit 2-3 minutes till you see yeast start to bloom/expand. Add 1 tbls of olive oil and using Dough Hook attachment and machine on low slowly start adding flour, start with 3 1/2 cups. Immediately add salt. Let mix for 3 minutes and then feel for tackiness. At this point add water by the drop or flour by the tsp and pulse to incorporate and mix for additional 3-4 minutes till your dough is soft and smooth like a baby's butt(little wrinkles and air bubbles are good). I like my dough to be slightly tacky, not enough to stick to your fingers, it should still pull away. At this point remove from mixer, divide into as many pizzas you are making and set aside in warm spot to rest. I like to coat dough balls with a touch of oil and store in the over for at least 3-4 hours.
This is where you add whatever you like to your own pizza! We use pizza night to slow down and enjoy some time together. It's been a tradition that everyone looks forward to no matter what else is going on in life.
What are some of your holiday priorities, concerns and speedbumps? How do you get through them?