*Update-I stopped using concealer and foundation on my eyes and am just sticking with Eyelid Primer and I'm having success with staying power of the eyeliner.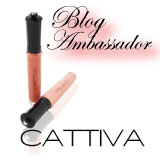 Cattiva Cosmetics is quickly becoming one of my favorite make-up brands. I'm thankful that I was introduced as a Beauty Blog Ambassador. My most recent review is their Precisione Eye Liner.
For the last few weeks I've been trying to master eyeliner application. I have a bumpy lash line, maybe everyone does but eyeliners tend to skip and drag as I apply. This one didn't; the Precisione Eye Liner glided on like butter. No voids in color at all. I was able to take the pencil all the way to the outside corners in one easy stroke. The color was intense and bold. I went on with my day.
This video shows you perfectly what I'm talking about. (video courtesy of kSquaredGlamour)

In general I don't wear pencil eyeliners, they just don't work well for me. I was hopeful that I was going to finally find something that worked. Maybe it's my eye prep but within 2 hours it smudged; raccoon eyes. This happens with ALL pencil eyeliners. For the last 20+ years of wearing make-up I've very rarely found eyeliner that wasn't liquid that had staying power. I did invest in some primer so I'm going to test this out. Maybe it's my routine, maybe I have too much product. I do use concealers, maybe it's too moist of an environment but I need to wear concealer to cover up my dark circles.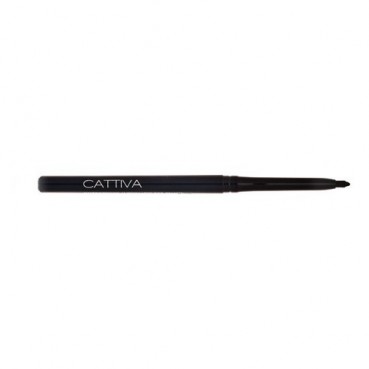 CATTIVA Cosmetics is a luxury line of cosmetics found online and in high end boutiques and department stores. The Precisione Eye Liner is paraben-free, waterproof and fortified with hyaluronic acid and vitamins to help fight signs of aging. Everything else I've received from Cattiva has worked very well for me, I've really enjoying everything else so far.