Family Game Night used to be the norm in our house. Those days have become a bit scarce lately. We have busy schedules and even the kids just want some down time vegging in front of the tv or playing video games. But sometimes there comes a game that gets the kids to turn off the tv and pull up some carpet. Suspend from Melissa and Doug is that game right now. It's a simple game of steady hands and balance.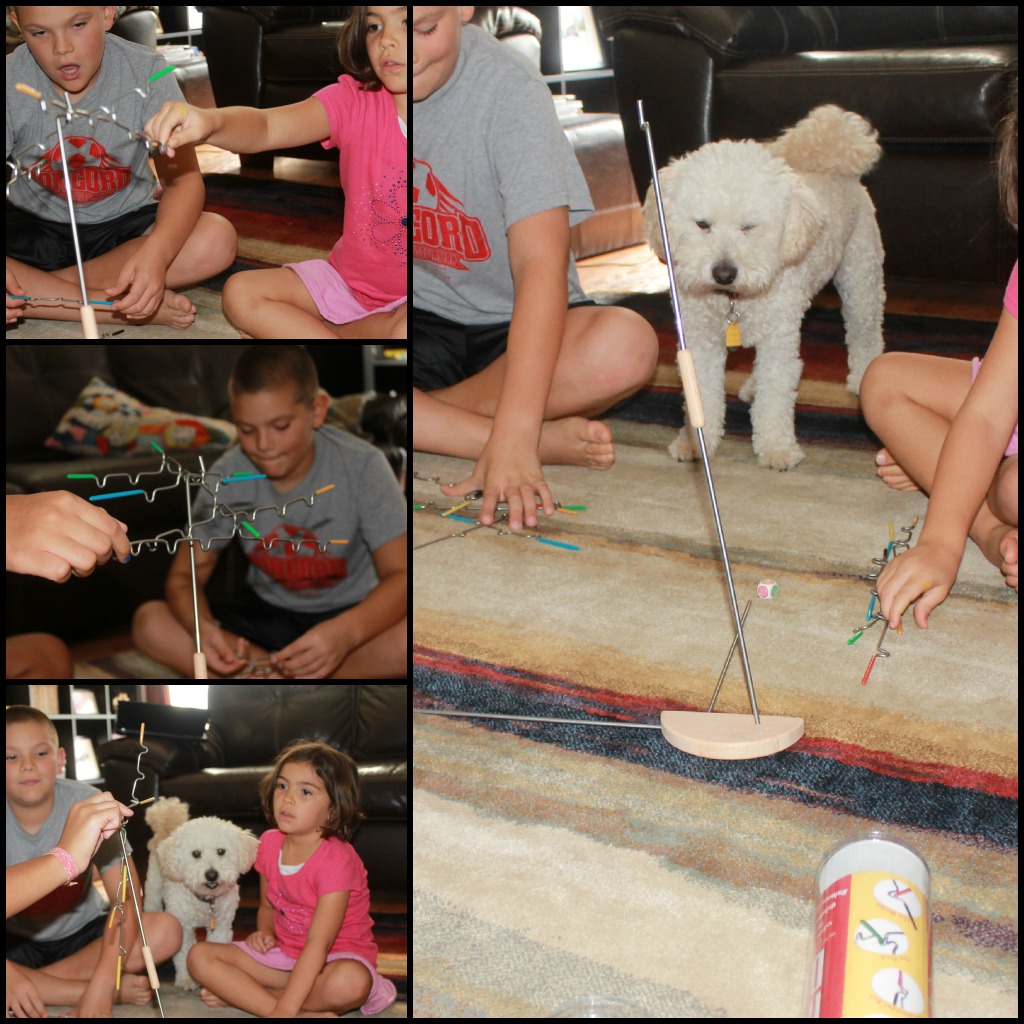 Suspend comes with 24 notched, rubber-tipped wire pieces to hang from a tabletop stand. Sound easy? Try adding another piece! Each time a bar is added, the balance shifts, the difficulty changes and the incredible midair sculpture transforms. Can you add all your game pieces without making it fall? This tricky game for 1-4 players is a test of steady nerves and steady hands.
Suspend was delivered late one afternoon and it was played for anhour that very night. It's become the go to game for those "I'm bored" moments because it's something all 3 of the kids can play at the same time. The recommendations say for kids age 8 and up but after an explanation of the rules and directions Shae was playing just as well as the others.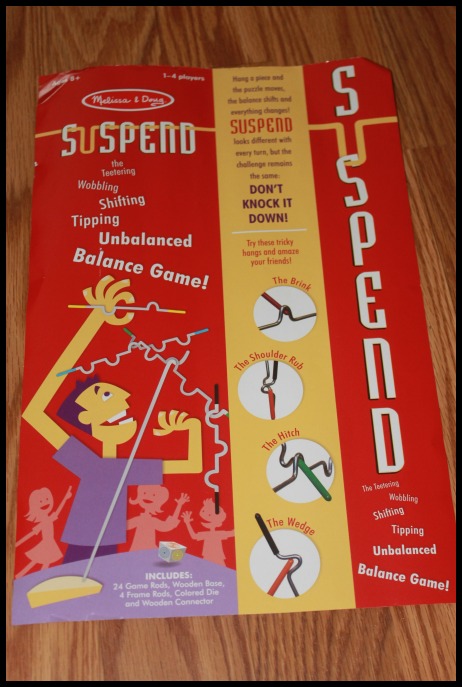 This game takes up very little space to store and to play. It can easily be something you pack for vacations or sleepovers with the grandparents.
Enter to win your own Suspend Family Game here at LookWhatMomFound…and Dad too! Let me know what other games you enjoy playing as a family.
EXTRA ENTRIES:
To receive these extra opportunities for entries, you must fulfill the first REQUIRED entry above. Please note the changes to the entries and frequency, entries that don't follow rules may be disregarded/ignored/deleted.
Your entries must follow the rules or they won't be eligible for prizes. This contest ends 11:59 pm, Tuesday, October 9, 2012. The winners will be emailed and will have 24 hours to claim their prize. This contest is open to Continental US residents only. For complete rules please read our blog contest rules page.