This is Cloetta Spelleta. She's been sitting in Shae's toybox all by herself for the last couple of weeks. There are other dolls that she can play with but she just doesn't feel like she fits in. You see the other dolls have rosy cheeks, long flowing hair, sparkly dresses and live in a fancy castle outside of the closet.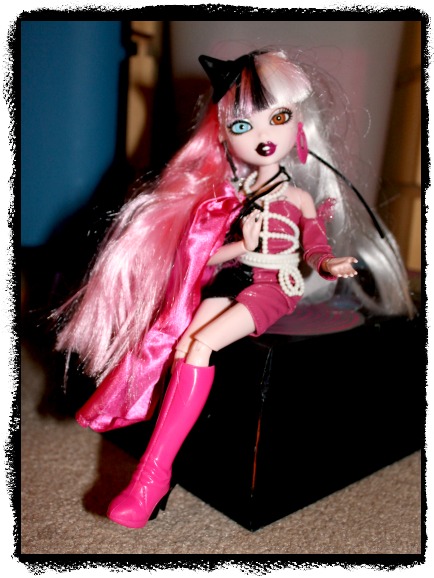 Cloetta is spunky, glamorous and very unique. She's a Bratzillaz Doll.
These bewitching charmers are ready to brew up some fashion magic with you, and show you how glam gets wicked! Each Bratzillaz™ has a unique magical power to help her guide and empower other girls. Cloetta Spelletta™changes you into anything you want, Yasmina Clairvoya™ sees your future, Meygana Broomstix™helps your dreams take flight, Jade J'Adore™ heals your broken heart and Sashabella Paws™ hears animals speak.
Shae begged and begged for a Bratzillaz Doll for her birthday. They were pretty hard to find but since it was the only thing she really asked for (and guitar picks) we knew we had to find one. It came just in time, she loved it what she opened it. She played with it for a couple days and then I didn't see it anymore. I saw Cloetta sitting in a toy bucket while Shae was playing with her princesses. She said she doesn't go with the princesses, she needed another Bratzillaz. So MGA toys, makers of Bratzillaz, Moxie Dolls and Lalaloopsy Dolls sent another Bratzillaz Doll to keep her company.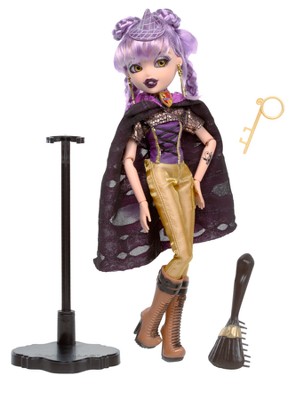 Yasmina Clairvoya has fun braids, a retro style and loves purple. Together Cloetta and Yasmina are going to be great friends to Shae.