It's less than 2 weeks till Christmas and if you're like most people there are still a couple last minute things you need to shop for. This last minute things might be gifts, home decor or even fashions and accessories.
Sears wants to make these shopping sessions effortless and easy on the wallet by offering
Sears Last Minute Gift Grab for Members on December 17th.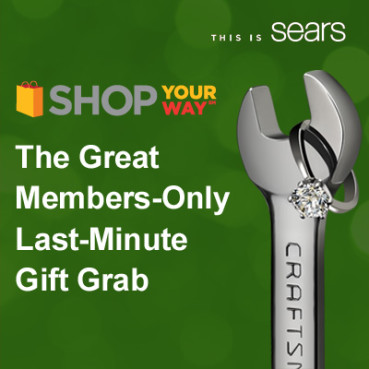 On Dec 17th 1:00am – 11:59pm CST Members of Shop Your Way will have access to some of the HOTTEST Deals of the season. Click here  for all the details.
This is a Sponsored Post with Brandfluential. I am a Sears Blogger, though all opinions are my own.