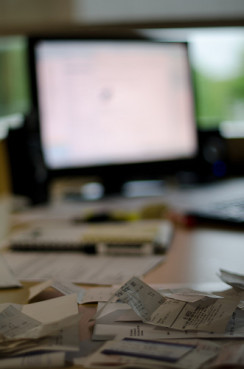 It's been over 3 years that Rob and I have been blogging together. One question I get all the time is how do we make it work. Honestly it's taken that long to finally get into a good rhythm of staying organized with campaigns, giveaways and paid opportunities. Earlier this year we set up a shared spreadsheet that would hold a listing of everything we needed to keep track of. We look at it often, discuss things that need to be added or changed and make sure we are on the right track.
On this spreadsheet is a running list of income providing items as well as expenditures that we are investing into our blog. This could be design updates, banner advertising or sponsored posts. Being this financially organized will make Tax Time run more smoothly and efficiently.
Lots of people use tax money for things like debt relief, vacation funds and even everyday expenses. Each year our refund goes to something different. Whatever you choose to spend your tax refund on know you can receive it safely on a Visa Prepaid card versus waiting by the mailbox for a paper check.
Visa Prepaid is a safe, zero liability (even if your card is lost or stolen) option to receiving your income tax refund. When it's time to file simply call customer service to obtain the routing and accounting number for your existing Visa Prepaid card. Mark "Checking" for deposit option and confirm that the rest of the contact information is correct. Now you just wait for your refund to appear in your account.
Visa Prepaid cards are good for more than just tax refunds. We provide one to Sabreena for instances like she needs to put gas in the car, stop at the grocery store on the way home or have spending money without dipping into her own savings. We're good parents like that.

Right now Visa Prepaid wants to help make your season more enjoyable. Play the "Know Your Numbers" Game and be entered to win a tablet PC or one of $15 Visa Gift Cards. Be sure to play every day till 12/31/12 because a total of 16 prizes are given away each day. Each entry also submits you to a grand prize drawing of a $2000 Visa Gift Card.
Click Here
Know Your Numbers and Get your Tax refund faster, safer and easier with Visa Prepaid.
I am blogging on behalf of Visa Prepaid and received compensation for my time from Visa for sharing my views in this post, but the views expressed here are solely mine, not Visa's. Discover more at http://www.VisaPrepaid.com or join the Visa Prepaid community at http://www.facebook.com/VisaPrepaid.