This is a both a Pinterest recipe FAIL and success. I found a 6 minute microwave caramel recipe that got great reviews so I attempted it as my first foray into candy making. It was simple, easy and hopeful. About 1 hour after it was "setting" I knew it wasn't going to be exactly what I wanted so i tried again. Thank goodness I did because I'm addicted to what I did create.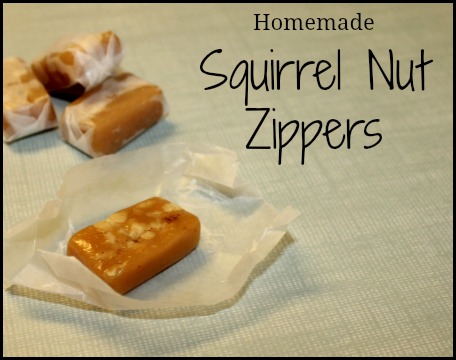 Remember those old school penny candies, Squirrel Nut Zippers. Sticky, chewy, nutty, pull your molars out kinda yum. I made them, and made them better.
Homemade Squirrel Nut Zippers
Author:
Just like the Old School penny candy
Ingredients
Ingredients
1/4 cup softened butter
1/2 cup white sugar
1/2 cup brown sugar
1/2 cup light Karo syrup
1/2 cup sweetened condensed milk
1 tsp vanilla extract
1/3 cup finely chopped nuts of choice (I used walnuts)
1/4 tsp fine sea salt(optional but recommended)
Instructions
Prep a 8″X8″ casserole dish with cooking spray and parchment paper. DO NOT skip the parchment paper.
Sprinkle nuts on bottom of dish and set aside.
In a large microwave safe glass bowl mix together butter, sugars, Karo syrup and condensed milk.
Cook on High for 7 minutes, stirring at the 2, 4 and 6 minute marks.
Remove the cooked mixture, add the vanilla and stir. The caramel will bubble up so be sure your bowl is large enough.
Pour the hot caramel into your prepared casserole dish.
Sprinkle sea salt evenly over the caramel and set aside to cool on counter for 20 minutes, then in fridge for 2 hours.
Remove caramels from pan by lifting the parchment paper.
Using a bench scraper or large knife and ruler mark on 1″ squares or rectangles.
Wrap in wax paper and enjoy.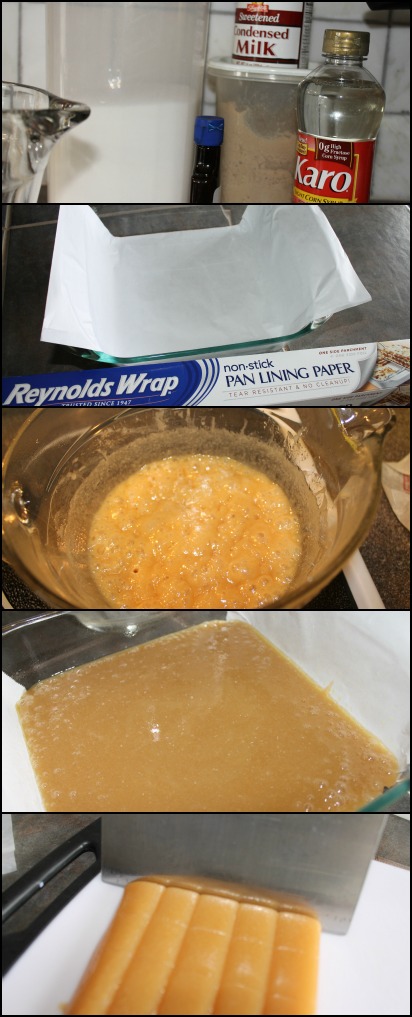 If you won't be wrapping them store them between sheets of waxed paper as temperature changes will affect the texture and stickiness.
The salt isn't traditional for a Squirrel Nut Zippers but it adds a great contrast of flavor that goes well with the nuts and sweetness of caramel.
The recipe #FAIL was the first batch then didn't hold their shape and ended up getting put into a jar and used as a ice cream and brownie topping. Cutting back on your cook time by just 1 minute will greatly affect the end result.