Teaching you children where their food comes from might be one of the best lessons when striving for healthy and balanced eating. Fresh produce and meats, wholesome snacks and plenty of exercise is the best choice for everyone but real life is front of us. We do the best we can with a balance of these and convenience products.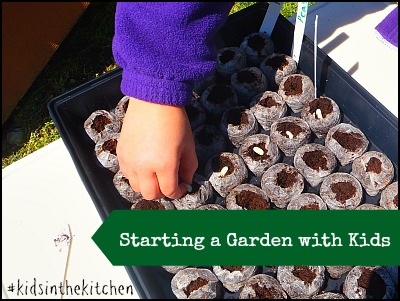 This past weekend was the yard and garden overhaul. It wasn't time to start planting yet but I didn't want waste anymore precious time so I got the kids a mini greenhouse so we could start seedlings in the house. I know there are more cost efficient ways to do this with everyday items but this was simple and it let me start 72 plants at once.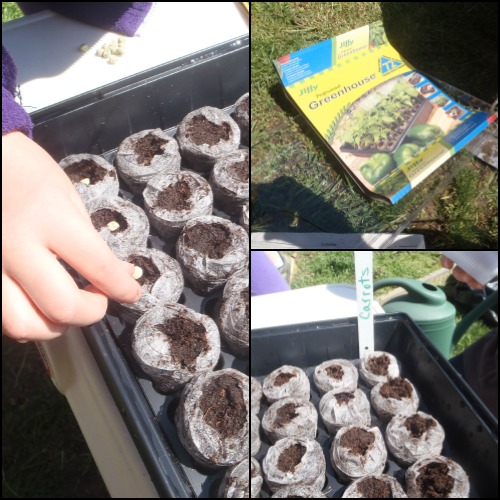 The kids got peas, broccoli, green beans, fennel, carrots, tomatoes, spring onions, peppers and tomatoes into the kit. They dug out the holes, added 2-3 seeds each pod and watered in about 30 minutes. Not bad for that many seed packets.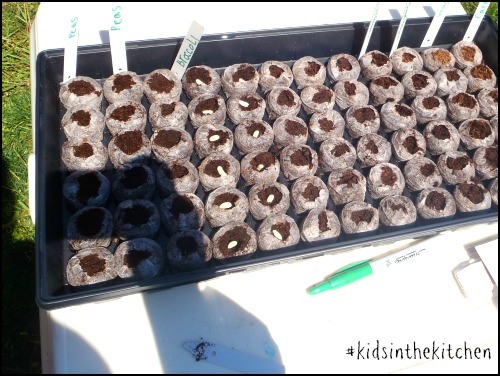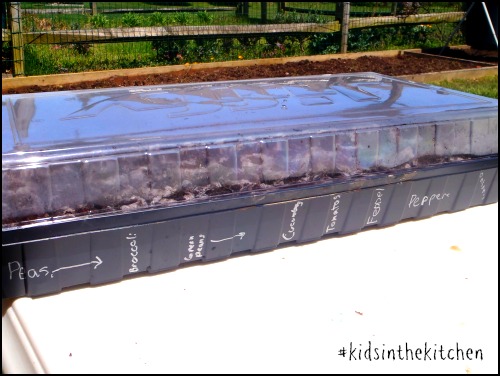 Over the last couple of days I've noticed growth, noticeable growth. The sun hasn't been out much this week so the greenhouse has stayed in the house under watchful eye.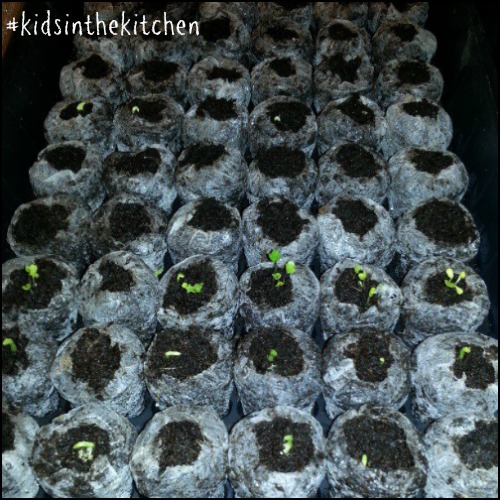 Growing our own veggies isn't new. We harvested so many tomatoes and peppers last year that we had to give a lot away to friends and family. It's satisfying to see the hard work the kids put out digging and planting resulting in something delicious to eat.
Did you have fun in the kitchen this week? Did you try a new food or a new restaurant?  Did your littlest ones use their snacks to count to 10? Share your experiences, photos, stories or recipes that include your #kidsinthekitchen. I would love for you to join me and my co-hosts, Paula at Frosted Fingers and Sara at Sensibly Sara, each week linking up a post, new or old, that feature the theme Kids in the Kitchen. It doesn't matter what you are doing as long as you are doing it together and enjoying it and learning something.
preparing healthy snacks
having a tea party
counting skills with m&ms
pouring from measuring cups
discovering a local restaurant that your kids love
creating new family friendly recipes
Don't have a blog, then share a photo you uploaded to Facebook, Instagram or Twitter. Share whatever you have, we want to see it.
Linky Rules
1. Link up only your kid friendly recipes, stories, pictures or cooking lessons here.
2. Link directly to a specific post, update or tweet not your homepage.
3. Please add a Kids in the Kitchen button or link on your site or blog post or share through social media so readers know you are participating.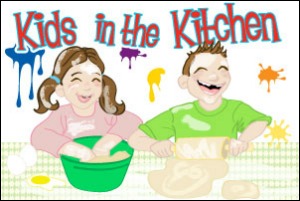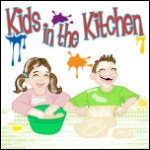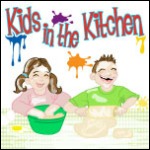 4. Click through and comment, pin, like, tweet or share with other participants. We love to share inspiration and ideas with each other, don't link and run.
5. Follow the hosts of this feature,Paula at Frosted Fingers, Sara at Sensibly Sara and me, Melinda at LookWhatMomFound…and Dad too!
I can't wait to see all of the fun food themed ideas, excursions and photos you have to share.